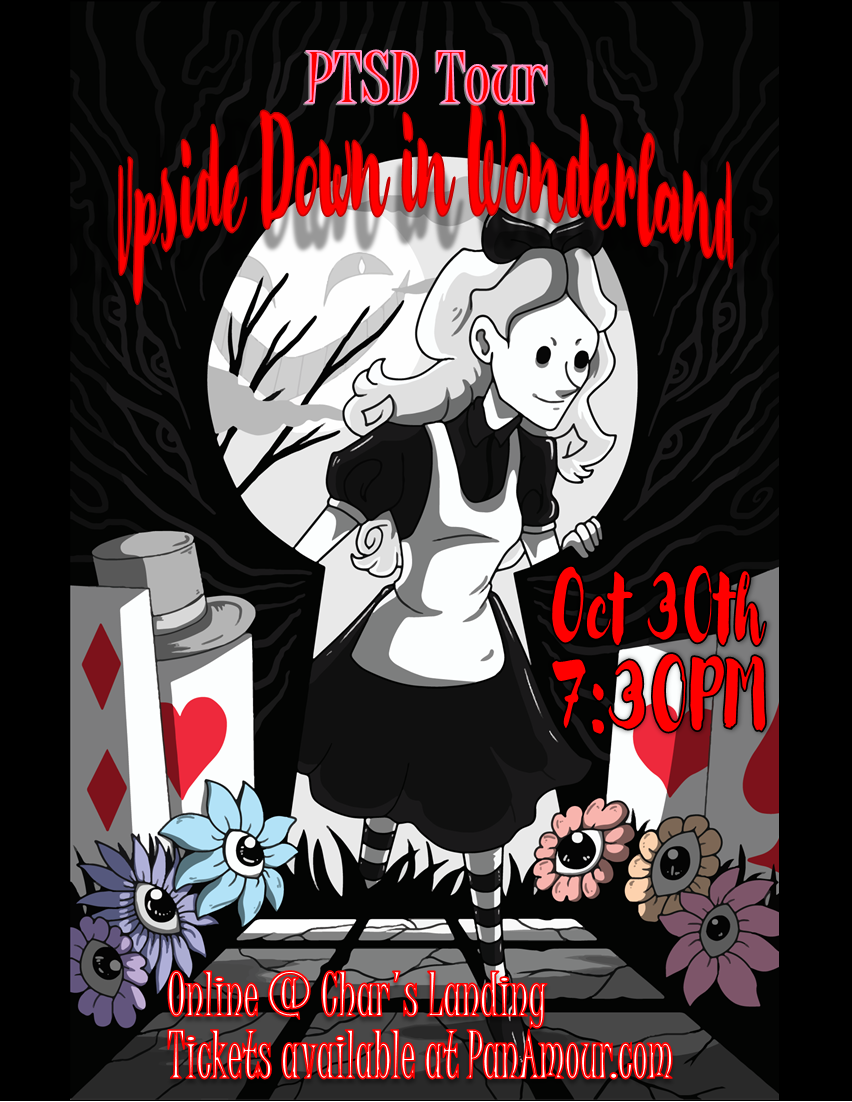 Date:
Friday, October 30, 2020 -

7:30pm

to

10:00pm
Contact:
info@charslanding.com 778-421-2427
https://www.albernivalleynews.com/entertainment/cure-the-blues-with-panamour-at-chars-landing/
Fri, Oct 30th, 7:30pm PT (virtual doors 7pm), PanAmour w/Robbie Van     (moved from Sept 25th)
Feeling a little under the weather? Have your walls closed in? Breaking under the pressure of figuring out how to live, how to be, how to cope in this new world of ours?
Come experience the PTSD Tour! PanAmour's Titillating Social Distancing Tour! An evening of jazz fused with rock, flamenco, blues, and many more genres.
We as a world are experiencing a trauma right now, compounded every day by new restrictions, ups and downs of cure research, and limits on how we currently live our lives. 
So, for a breather of entertainment, humour and sexy fun time, while away the evening with our quirky music.
Follow our social media for updates:
@itspanamour on Facebook, Instagram & Twitter
https://www.facebook.com/itspanamour/   https://www.facebook.com/robbievanmusic/
https://alberni.ca/events/35317   https://www.facebook.com/events/680864166117157/
The concert will be broadcast live through ZOOM from Char's Landing stage. Band members will be exercising social distancing.
Tickets $15 available now https://sidedooraccess.com/shows/Srrl9yOzkB35NsxJGVa4
ZOOM link will directly follow via email.
OR eTransfer "event date and your email address" to etransfer@charslanding.com
OR call 250-730-1636 to charge by phone.
Char's Landing 19+ (accompanied kids welcome) 4815 Argyle @5th Port Alberni, Vancouver Island, CANADA V9Y 1V9 Tel: 778-421-2427 www.charslanding.com