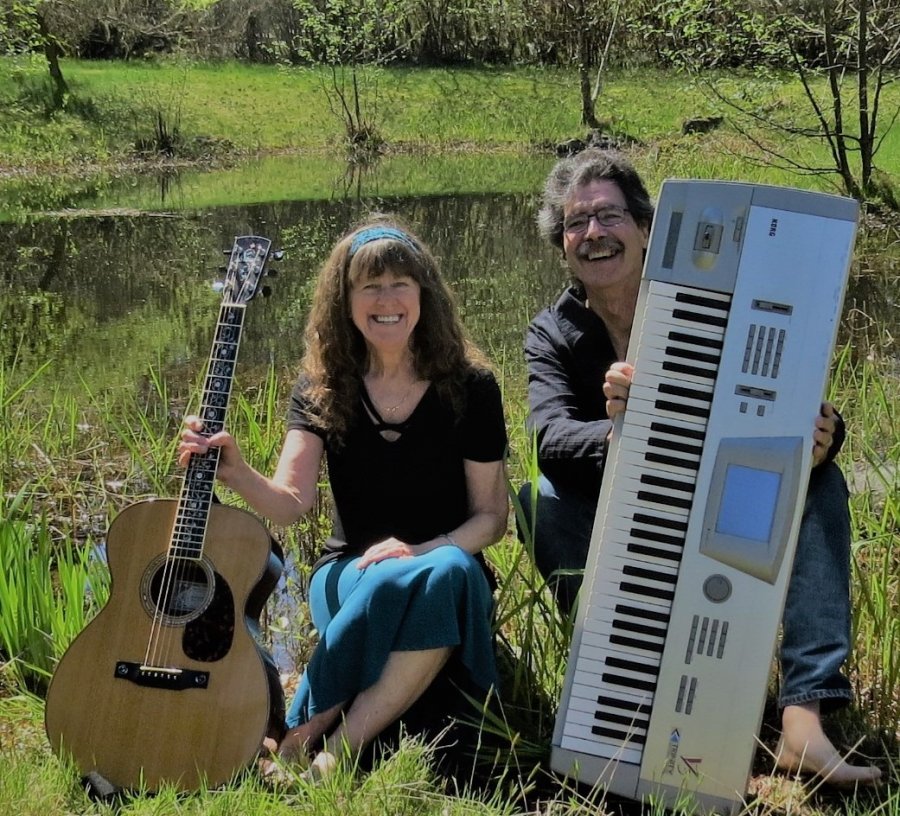 Date:
Friday, November 22, 2019 -
Contact:
info@charslanding.com 778-421-2427
Fri, Nov 22nd, 7:30pm (doors 7), Steve & Vivian Ruskin
Steve and Vivian Ruskin, in their over 35 years as a duo, have been influenced by many musicians and genres. They slide comfortably from ballads to blues, celtic to contemporary, rockabilly to reggae, folk to jazz, originals to kid friendly and a dash of Latin added to the song mix. Their music is entertaining to all age groups and their set lists are adjusted for their audience and the occasion.
Though Steve is an acoustic piano player at heart, the more portable keyboards have opened up a world of multi-instrumental opportunity, allowing the most effective sounds for each song. Vivian adds guitar to the mix and her strong and versatile lead vocals are complimented by Steve's tasteful vocal harmonies. He also plays a mean harmonica~!
They live in the Comox Valley and enjoy performing there as well as other venues - big and small - on Vancouver Island. Their busy summer included performing at Nautical Days in Comox, The Comox Valley Exhibition, and the Bow Horn Bay Lighthouse Country Fall Fair in Qualicum.
Advance $12 (Showdate $15 / Kids $10) now
charge by phone (778) 421-2427, cash @Rollin Arts & Gayle's Fashions, online http://bpt.me/4425718, service charges may apply
FMI http://alberni.ca/events/34943   https://www.facebook.com/events/459099738146680/
Char's Landing 19+ (accompanied kids welcome) 4815 Argyle @5th Port Alberni V9Y 1V9 Tel: 778-421-2427 www.charslanding.com