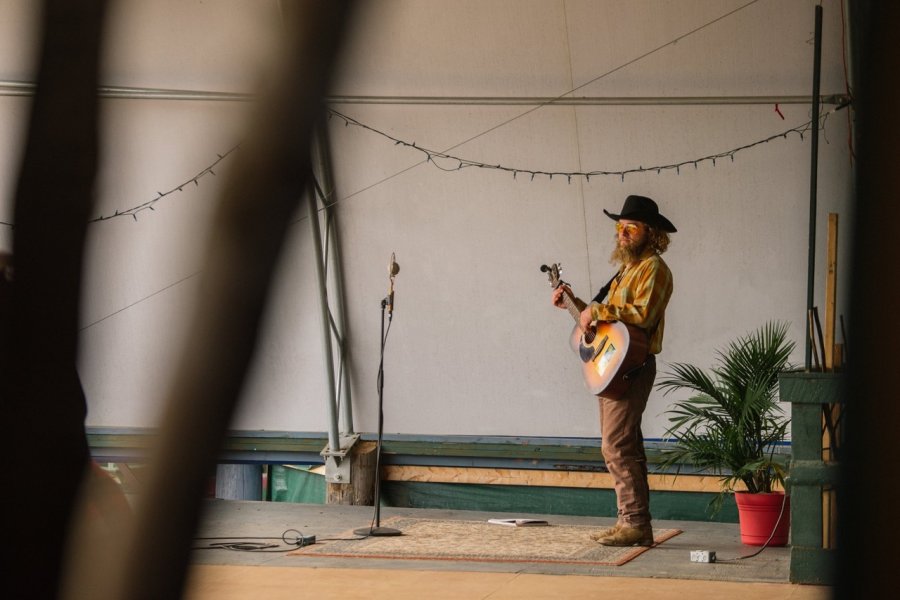 Date:
Thursday, November 14, 2019 -
Contact:
info@charslanding.com 778-421-2427
Thu, Nov 14th, 7:30pm (doors 7), Jolie Blue – Canadian Old Time Country
Jolie Blue (A.K.A The Canadian Drifter) is a true-blue, down-home kind of guy, who really shows his Canadian roots through his inspiring music! His music style is described as Canadian Old Time Country​ and his sound is similar to Country greats such as Stompin' Tom Connors, Ian Tyson and Corb Lund. ​He plays guitar and harmonica and may be accompanied by other musicians, depending on availability. ​He writes and plays his own songs, as well as sings covers.​
He's rippin' all the way from the Prairies of Saskatchewan in his '96 F150 to come play You some of the finest old time Canadian Country Music. If you like Stompin' Tom, Ian Tyson, Corb Lund, and all those guys then you should take a liking to this down-to-the-roots homegrown Plainsman.
Jolie Blue will be rolling into Port Alberni on Thursday November 14th and guarantees your toes will be tapping to the tunes that helped define the Western Canadian lifestyle.
http://www.thecanadiandrifter.ca/   https://youtu.be/2J1hRFTjdg0   https://youtu.be/shAwyT_xgHA   https://youtu.be/7AH9LhdNq7A
Tickets $10
charge by phone (778) 421-2427, cash @Rollin Arts & Gayle's Fashions, online http://bpt.me/4424190, service charges may apply
FMI http://alberni.ca/events/34937   https://www.facebook.com/events/707843973023775/
Char's Landing 19+ (accompanied kids welcome) 4815 Argyle @5th Port Alberni V9Y 1V9 Tel: 778-421-2427 www.charslanding.com