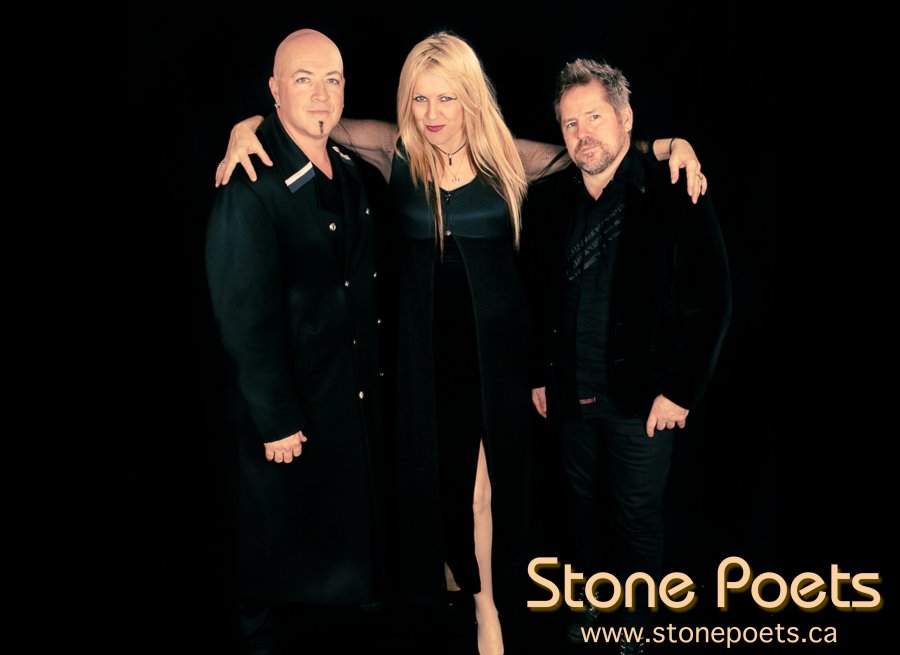 Date:
Saturday, November 16, 2019 -
Contact:
info@charslanding.com 778-421-2427
https://www.albernivalleynews.com/entertainment/stone-poets-bring-global-message-to-chars-landing/
Sat, Nov 16th, 7:30pm (doors 7), Stone Poets Island Tour – contemporary folk
Join Stone Poets as they take you on a journey through their body of work of 4 cds plus 2 new singles, Gleam and Beam and The Great Divide.  Stone Poets emerge with a blend of contemporary folk.   Marc Gladstone, Scott Jackson and Cherelle Jardine.
Stone Poets have been described as "contemporary folk" … folk perhaps, because of the instrumentation: keyboard, two acoustic guitars and rich, harmony laden vocals… contemporary because the subject matter in their songs ventures outside of traditional folk content.
Stone Poets are songwriters as well as storytellers. They stir emotions and pull on heart strings. Melodies that stick with you and lyrics to make you reflect... love, hope and togetherness.
New single, The Great Divide.
It's a crucial time for humanity and our planet ...human rights, gender equality, global environmental issues are just a few of the overwhelming concerns that need to be addressed - it's time to put our differences aside and start thinking globally ... what affects you, affects me - no matter where you call home.
As artists, we need to use our voices to be the change we want to see.
As Canadian citizens and songwriters, Stone Poets were compelled to write a song addressing the vast differences that create so much anger and frustration.
"The Great Divide" asks, Why we can't see eye to eye? and Why do we fight the fight nobody wins?
The song wraps up with a bold statement leading us to reflect, We're not so different, you and I... let's meet in the middle of the great divide.
"The Great Divide" was written with iconic Canadian songwriters, Daryl Burgess LeeAnn Burgess and Stone Poets.
Produced by Sheldon Zaharko, Marc Gladstone and Stone Poets Cherelle Jardine, Scott Jackson
Recorded at The Grassy Knoll Studio / L8R Records Inc. Dave Slote and Zed Productions
www.stonepoets.ca   https://youtu.be/NL238jIYzjk   
Tickets $15 (Kids12-$10) available now
charge by phone (778) 421-2427, cash @Rollin Arts & Gayle's Fashions, online http://bpt.me/4421360, service charges may apply
FMI http://alberni.ca/events/34930   https://www.facebook.com/events/428179584709847/
Char's Landing 19+ (accompanied kids welcome) 4815 Argyle @5th Port Alberni V9Y 1V9 Tel: 778-421-2427 www.charslanding.com