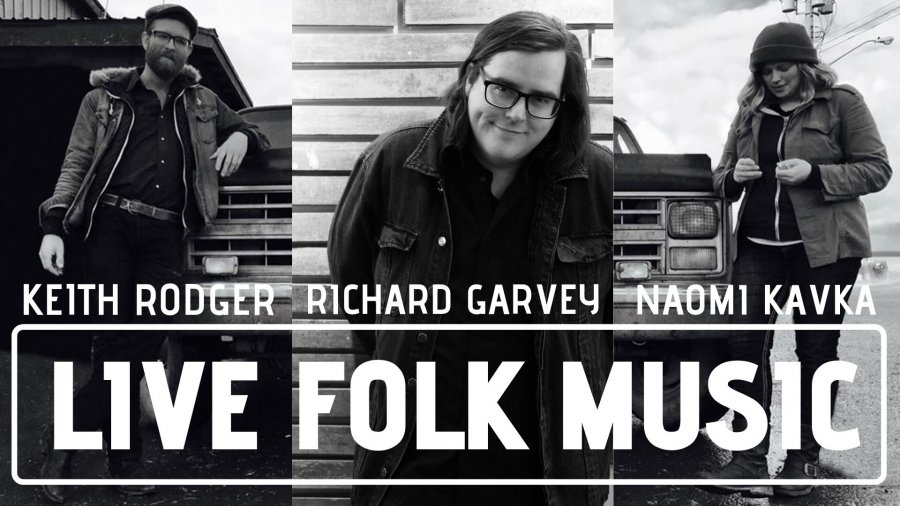 Date:
Wednesday, November 6, 2019 -
Contact:
info@charslanding.com 778-421-2427
https://www.albernivalleynews.com/entertainment/enjoy-an-evening-of-folk-music-and-stories-at-chars-landing/
Wed, Nov 6th, 7:30pm (doors 7), Naomi Kavka w/Keith Rodger + Richard Garvey
Join us for an evening of folk music and stories at Char's Landing.  Naomi Kavka with Keith Rodger & Richard Garvey
Naomi Kavka is a songwriter, multi-instrumentalist, and performer from Prince George, British Columbia. She performs as a solo artist, fronting her own band, and as a guitar player in Children of the Wave. Naomi is also a well loved collaborator, performing as an instrumentalist and singer with other musicians such as Amy Blanding, Saltwater Hank, Danny Bell, Wax Mannequin, and many others. 
A visceral entertainer and songwriter, Naomi has performed extensively in BC and St. John's NL. Recent releases of her songwriting include The Hay Fever EP (March 2016)  recorded in Koriyama, Fukushima Prefecture, Japan, and Power Duo's self titled album (November 2015), both lead ups to Slammed Doors & Severance, Naomi's debut solo album, released on September 16th 2017. Her upcoming release "Back West" will be available October 30th.
 
Kavka's sound brings you into the depths of British Columbia, digging into what it means to live here. Whether that's contemplating the land, family, big trucks, love, northern weather, or movement, Kavka uses her hearty voice to echo her words deep into your soul. Kavka shows us, with her first full length solo album, that she is not afraid to delve into deeply personal topics, and that is what makes this album so relatable. As a mainstay of the Prince George music scene, Kavka has shown her maturity and growth as an artist, creating a well rounded debut album. Kavka will have you singing along before you even know the words.
Sam Wall - Editor in Chief Over the Edge Newspaper
www.naomikavka.com   https://youtu.be/XfRoJkEm-F0
Richard Garvey is guitar-strumming, banjo-plucking, and sing-along-starting performer and community organizer from Kitchener. His award winning songs explore the highs and lows of love, injustice, and the marbled mess of the human condition. Whether he's playing to a living room or an amphitheatre, Richard brings clever songs and a sly sense of humour to inspire solidarity, hope, and change.  If you're looking for the latest incarnation of world-changing, foot-stomping, and heart-filling folk music, see Richard Garvey.
www.richardgarvey.ca/   https://youtu.be/fXDf92UA2ww
Advance $10 (Showdate $15 / Kids $10) now
charge by phone (778) 421-2427, cash @Rollin Arts & Gayle's Fashions, online http://bpt.me/4420409, service charges may apply
FMI http://alberni.ca/events/34928   https://www.facebook.com/events/2619754704723314/
Char's Landing 19+ (accompanied kids welcome) 4815 Argyle @5th Port Alberni V9Y 1V9 Tel: 778-421-2427 www.charslanding.com