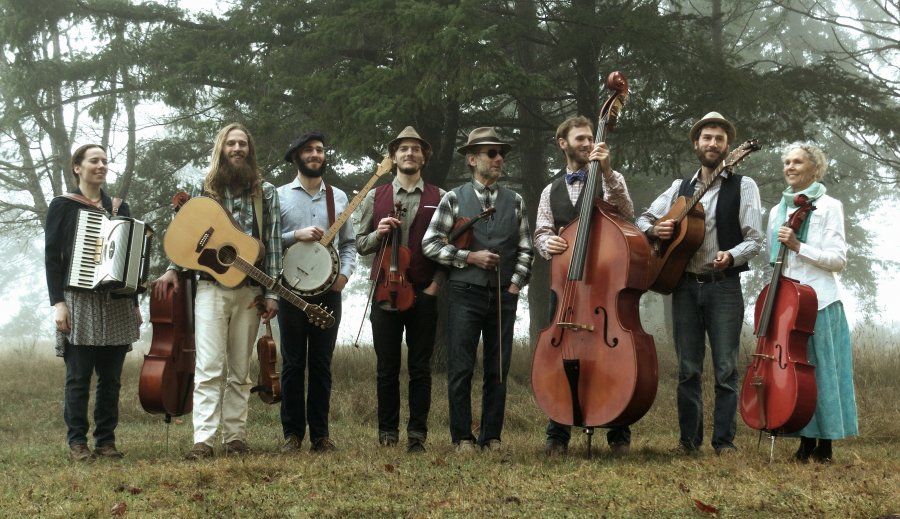 Date:
Friday, November 1, 2019 -
Contact:
info@charslanding.com 778-421-2427
https://www.albernivalleynews.com/entertainment/family-band-brings-foot-stomping-folk-music-to-chars-landing-in-port-alberni/
Fri, Nov 1st, 8pm (doors 7), Merry McKentys Barn Dance CONTRA
The Merry McKentys are a retro-traditional family band with an Irish twist and wholesome West Coast vibe. Their multi-part sibling harmonies and foot-stomping fiddle tunes have been enchanting audiences throughout the West Coast of Canada and the US. They've performed and toured together extensively since the release of their first studio album in 2013; often sailing up and down the West Coast in their wooden ketch, playing at folk clubs, community dances, and music festivals on the Gulf & Discovery Islands. Instrumentation is an ever-changing medley as fiddles, guitars, banjo, cello, accordion, and bass are swapped between musicians to accompany their diverse set of original songs, traditional Canadian & Irish fiddle tunes, and contemporary + old-time folk covers.
http://www.merrymckentys.com   https://youtu.be/xNxRnpXTF-Q   https://www.youtube.com/watch?v=gR6iOJfRj3E
Advance $12 (Showdate $15 / Kids $10) now
charge by phone (778) 421-2427, cash @Rollin Arts & Gayle's Fashions, online http://bpt.me/4416982, service charges may apply
FMI http://alberni.ca/events/34924   https://www.facebook.com/events/2497495067025195/
Char's Landing 19+ (accompanied kids welcome) 4815 Argyle @5th Port Alberni V9Y 1V9 Tel: 778-421-2427 www.charslanding.com