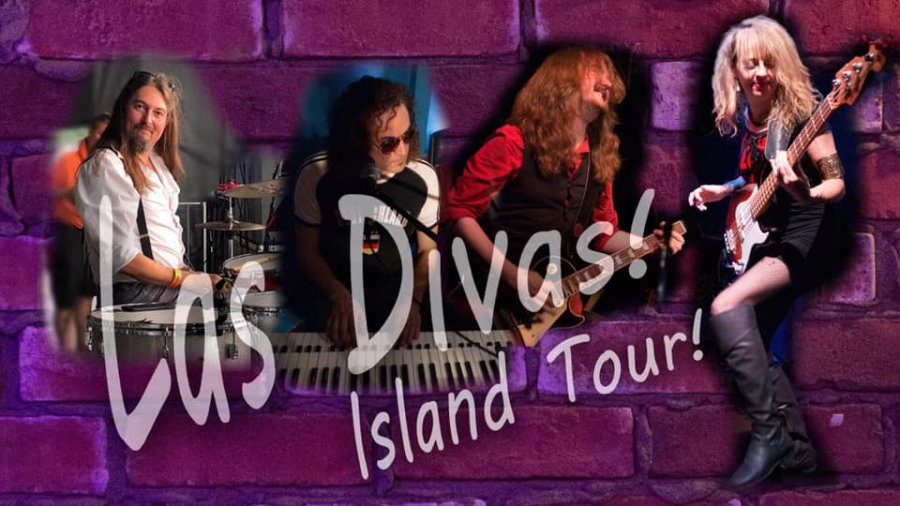 Date:
Thursday, December 12, 2019 -
Contact:
info@charslanding.com 778-421-2427
Thu, Dec 12th, 8pm (doors 7), DANCE Las Divas with Art Van Volsen at Char's Landing! 
Head to Char's Landing in Port Alberni for a Thirsty Thursday night dance party with Vancouver's Las Divas and special guest drummer Port Alberni's own Art Van Volsen.
Bringing you hits from throughout the decades!
Multi-Genre Repertoire, R&B, Soul, Classic Rock, Country, Top 40, 60s/70s/80s, Disco. All the greats, including Patsy, Elvis, CCR, Roy Orbison, Fleetwood Mac, Deep Purple, Toto, Reba, Aretha, Michael Jackson, and more!
Las Divas YouTube Channel: https://www.youtube.com/channel/UCMLr3nP4nGzK2gdB6ckWZjQ
LIMITED Tickets $15 available now
charge by phone (778) 421-2427, cash @Rollin Arts & Gayle's Fashions, online http://bpt.me/4443327, service charges may apply
FMI http://alberni.ca/events/34814   https://www.facebook.com/events/520721518729571/
Char's Landing 19+ (accompanied kids welcome) 4815 Argyle @5th Port Alberni V9Y 1V9 Tel: 778-421-2427 www.charslanding.com