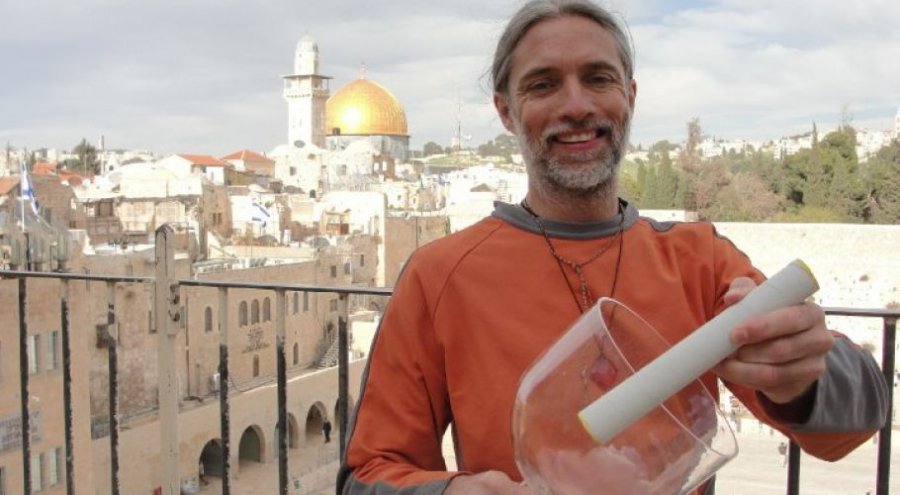 Date:
Friday, August 30, 2019 -
Contact:
info@charslanding.com 778-421-2427
Fri, Aug 30th (new moon), 7pm (doors 6:30), Crystal Journey with David Hickey
Paiste Planet & Symphonic Gongs – Persian Santoors – Quartz Crystal Bowls – Harmonica – Cosmic Sound Journey
David Hickey
December 6, 1967
Based in Parry Sound, Ontario, Crystal Journey and David Hickey performs with 8-12 Paiste Planet, Symphonic and Sound Creation Gongs. Every Gong features a strong fundamental note tuned to represent a natural harmonic series based on the orbital properties of the Sun, the Earth, the Moon and the other planets. This Theory is based upon Pythagorean Cosmology.
2 Persian Santoor's. The Santoor is an Indo-Persian trapezoid-shaped hammered dulcimer or string musical instrument made of walnut with seventy-two strings. It is the national musical instrument of Iran. It dates back to ancient time, Mesopotamia (1600-911 BC) and Babylonia. It's a Beautiful sounding instrument often sounding like a piano. The Gongs and Santoor are accompanied by 6-10 Quartz Crystal Singing Bowls. Each produces a pure note or tone, the purest there is.
Crystal Journey has been touring Canada and the US coast to coast for the past 16 years and has performed over 1300 shows. Crystal Journey has also released 9 CDs to date. I have played the Bowls and Gongs accompanied by various musicians as well as with the Winnipeg Chamber Orchestra in June of 2006.
As 2018 unfolds, I hope to create more awareness of my music through new recordings, a greater online presence and some live videos. The world and in particular the human race is at a crossroads. Music can help ease some of our stress and hostility. Each Crystal Journey concert is aimed at providing the audience with a safe and relaxing environment. Each of my performances are completely improvised, and unique. The music attracts a full range of listeners. My concerts are typically in two sets, each lasting about an hour in length.
My main musical inspirations are, Frank Sinatra, Bing Crosby, The Beatles, Bob Dylan, Tom Petty, Pink Floyd, The Who, Jerry Garcia to name a few.
Mission Statement
To create expansive and improvised music, to awaken consciousness and to provide a Cosmic Musical Journey into the Unknown.
"Once in a while you get shown the light in the strangest of places if you look at it right"   Jerry Garcia
http://www.facebook.com/pages/David-Hickey/36486326581
https://www.instagram.com/davidhickey67/
Tickets $25 available now
charge by phone (778) 421-2427, cash @Rollin Arts & Gayle's Fashions, online http://bpt.me/4299000, service charges may apply
FMI https://alberni.ca/events/34750   https://www.facebook.com/events/2235320526721287/
Char's Landing 19+ (accompanied kids welcome) 4815 Argyle @5th Port Alberni V9Y 1V9 Tel: 778-421-2427 www.charslanding.com