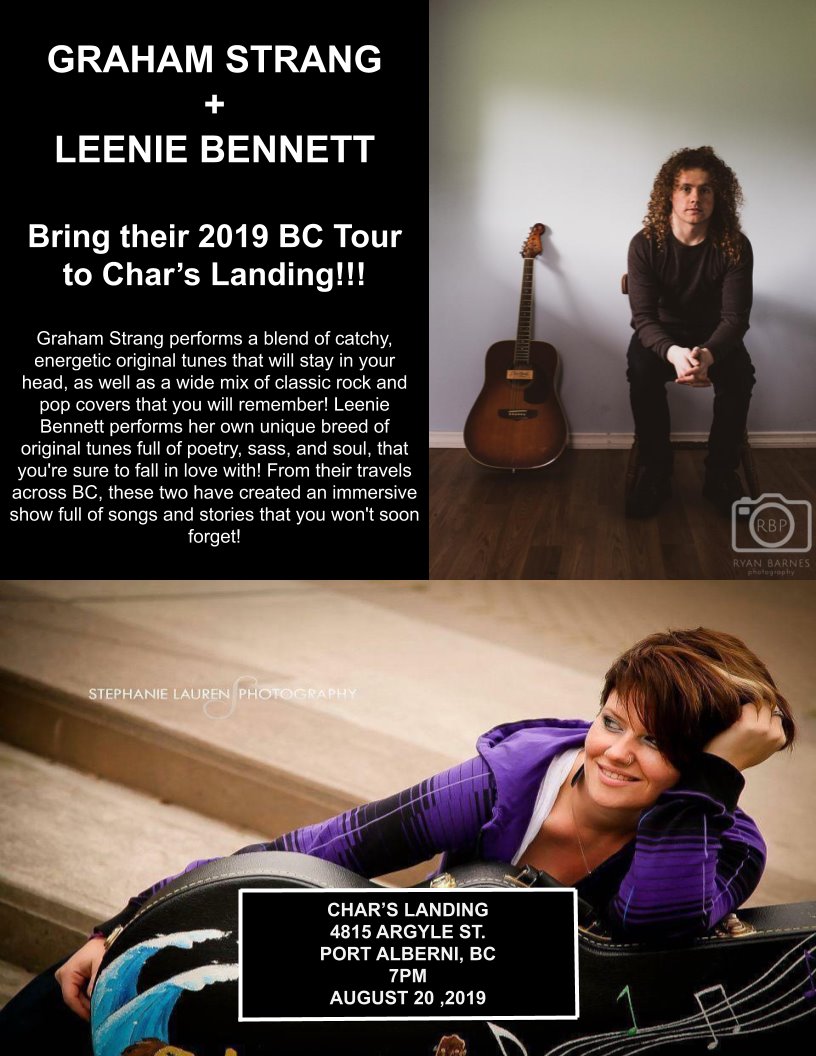 Date:
Tuesday, August 20, 2019 -
Contact:
info@charslanding.com 778-421-2427
Tue, Aug 20th, 7:30pm (doors 7), Graham Strang + Leenie Bennett
Graham Strang performs a blend of catchy, energetic original tunes that will stay in your head, as well as a wide mix of classic rock and pop covers that you will remember! Leenie Bennett performs her own unique breed of original tunes full of poetry, sass, and soul, that you're sure to fall in love with! From their travels across BC, these two have created an immersive show full of songs and stories that you won't soon forget!
Graham Strang:   grahamstrangmusic.com   https://youtu.be/rKPff6SkcB0
Leenie Bennett:   https://youtu.be/-TSieeVt2yg
Tickets $12 available now
charge by phone (778) 421-2427, cash @Rollin Arts & Gayle's Fashions, online http://bpt.me/4298941, service charges may apply
FMI http://alberni.ca/events/34748   https://www.facebook.com/events/881145922236680/
Char's Landing 19+ (accompanied kids welcome) 4815 Argyle @5th Port Alberni V9Y 1V9 Tel: 778-421-2427 www.charslanding.com