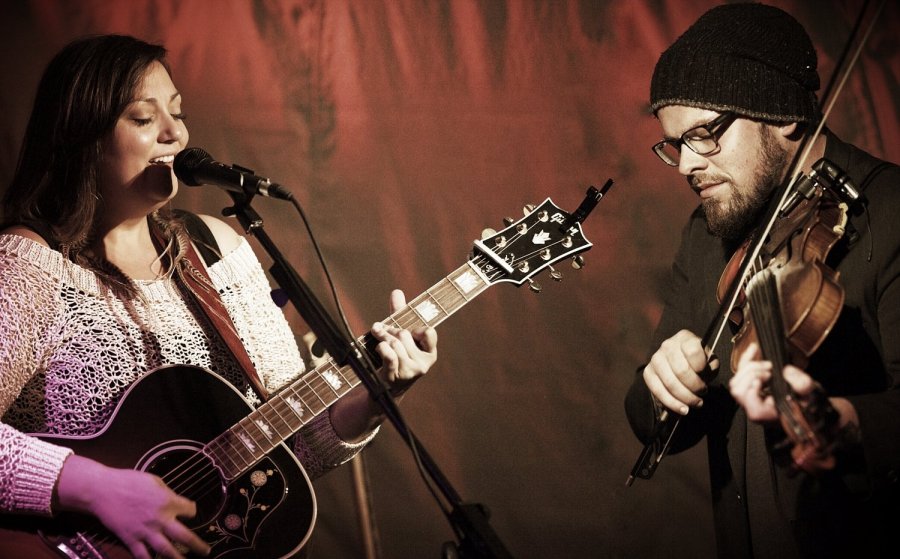 Contact:
info@charslanding.com 778-421-2427
Fri, May 31st, 7:30pm (doors 7), The New Customs – Fantastic Folky Friday
Creativity. Chemistry. Captivating. No three words could better describe Indie folk duo The New Customs. Through their command of the many instruments they bring to the stage, along with sublime harmonies, thoughtful storytelling and razor-wit banter, Emma Cloney and Dale Brown are leaving audiences across the country wanting more. Capable of going from foot-stompers to tear-jerkers, ballads to barnburners, The New Customs are doing their home city of Winnipeg proud tour after tour, album after album.
"Some of the hardest working road warriors out of Winnipeg" - William Prince, 2017 Contemporary Folk Roots Juno Winner
The New Customs return to Char's Landing for a fantastic folky Friday!
thenewcustoms.com   https://youtu.be/SwS6Pev5Uiw
Advance $15 (Showdate $20 / Kids12- $10) now
charge by phone (778) 421-2427, cash @Rollin Arts & Gayle's Fashions, online http://bpt.me/4229095, service charges may apply
FMI http://alberni.ca/events/34322  https://www.facebook.com/events/596423364166818/
Char's Landing 19+ (accompanied kids welcome) 4815 Argyle @5th Port Alberni V9Y 1V9 Tel: 778-421-2427 www.charslanding.com