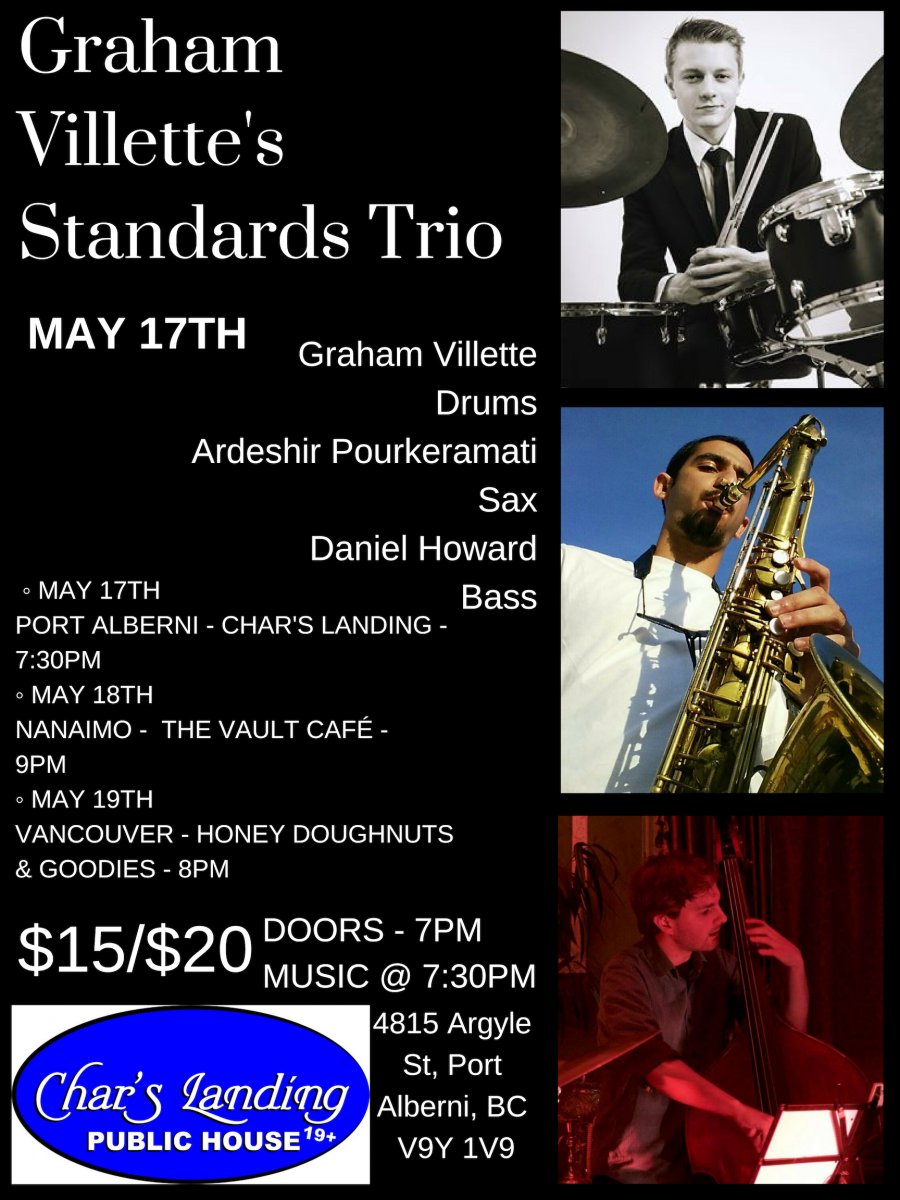 Contact:
info@charslanding.com 778-421-2427
Fri, May 17th, 7:30pm (doors 7), Graham Villette's Standards Trio
Comprised of:
tenor saxophone – Ardeshir Pourkeramati, upright bass – Daniel Howard, and drum set – Graham Villette.
This Instrumentation is known, in the jazz world, as the "Sax Trio." This group draws influence from the great sax trios throughout jazz history, such as the Sonny Rollins Trio, John Coltrane, Joe Lovano Trio, Elvin Jones Trio and many more. The chord-less instrumentation of the sax trio opens the doors to incredible musical freedom, playfulness and creativity. Join us for a night of pure musical expression and joy.
Advance $15 (Showdate $20 / Students&Kids $10) now
charge by phone (778) 421-2427, cash @Rollin Arts & Gayle's Fashions, online http://bpt.me/4229035, service charges may apply
FMI http://alberni.ca/events/34319  https://www.facebook.com/events/454639558639807/
Char's Landing 19+ (accompanied kids welcome) 4815 Argyle @5th Port Alberni V9Y 1V9 Tel: 778-421-2427 www.charslanding.com