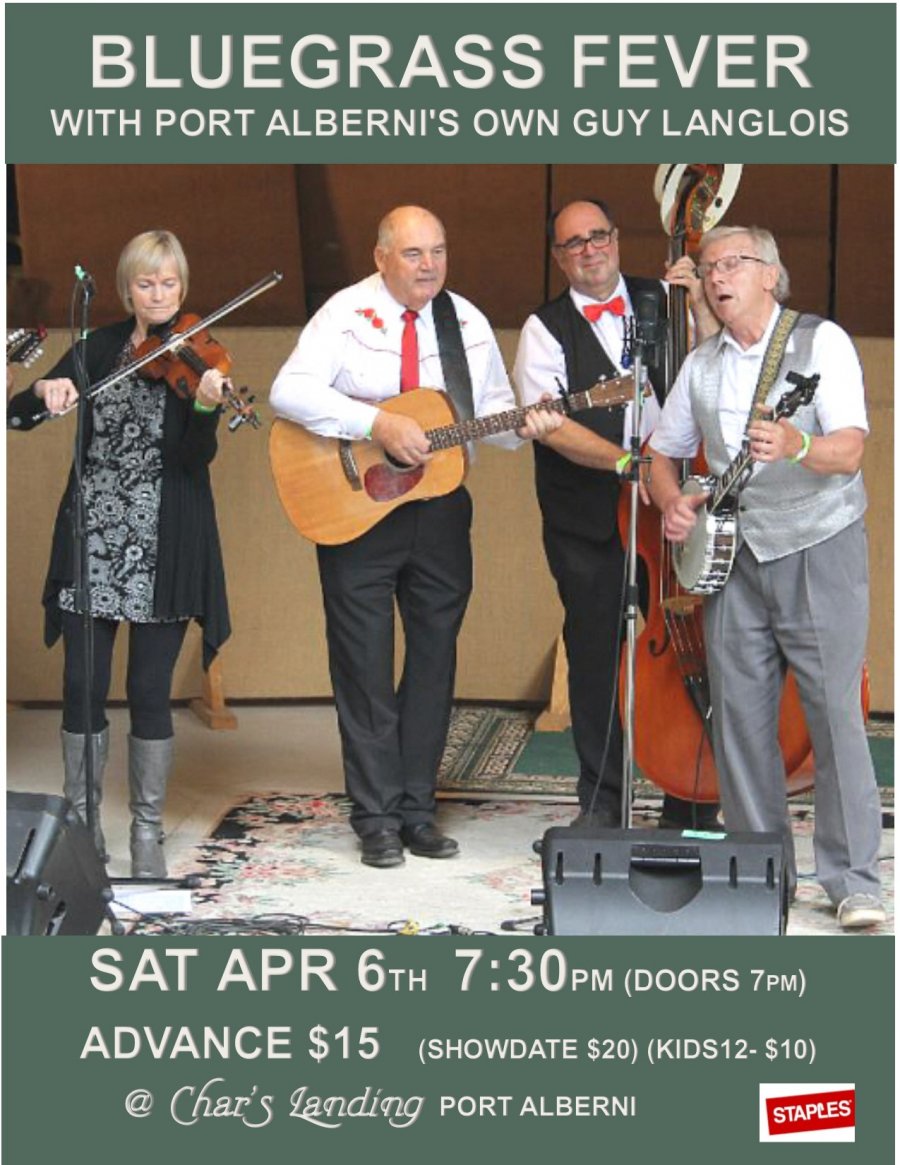 Date:
Saturday, April 6, 2019 -
Contact:
info@charslanding.com 778-421-2427
Sat, Apr 6th, 7:30pm (doors 7), Bluegrass Fever – Fiddle, Banjo, Guitar, Upright Bass
Bluegrass Fever has developed a solid reputation as one of the most crowd-pleasing bluegrass bands. Banjo player Barrie Hemmings was a member of the original Bluegrass Fever band in Ontario in the nineteen-eighties, and re-formed the band on Vancouver Island a number of years ago.  Treat yourself to a wonderful musical experience next time the band plays in your area, and take home one of the CD's that the band sells at gigs.
Jan Norton – Fiddle.  Vocals: Barrie Hemmings – Banjo.  Bob Johns – Guitar.  Guy Langlois – Upright Bass
www.bluegrassfever.ca   https://youtu.be/qowtC3C3lnk
Advance $15 (Showdate $20 / Kids12- $10) now
charge by phone (778) 421-2427, cash @Rollin Arts & Gayle's Fashions, online http://bpt.me/4112104, service charges may apply
FMI http://alberni.ca/events/34124   https://www.facebook.com/events/346826199257570/
Char's Landing 19+ (accompanied kids welcome) 4815 Argyle @5th Port Alberni V9Y 1V9 Tel: 778-421-2427 www.charslanding.com