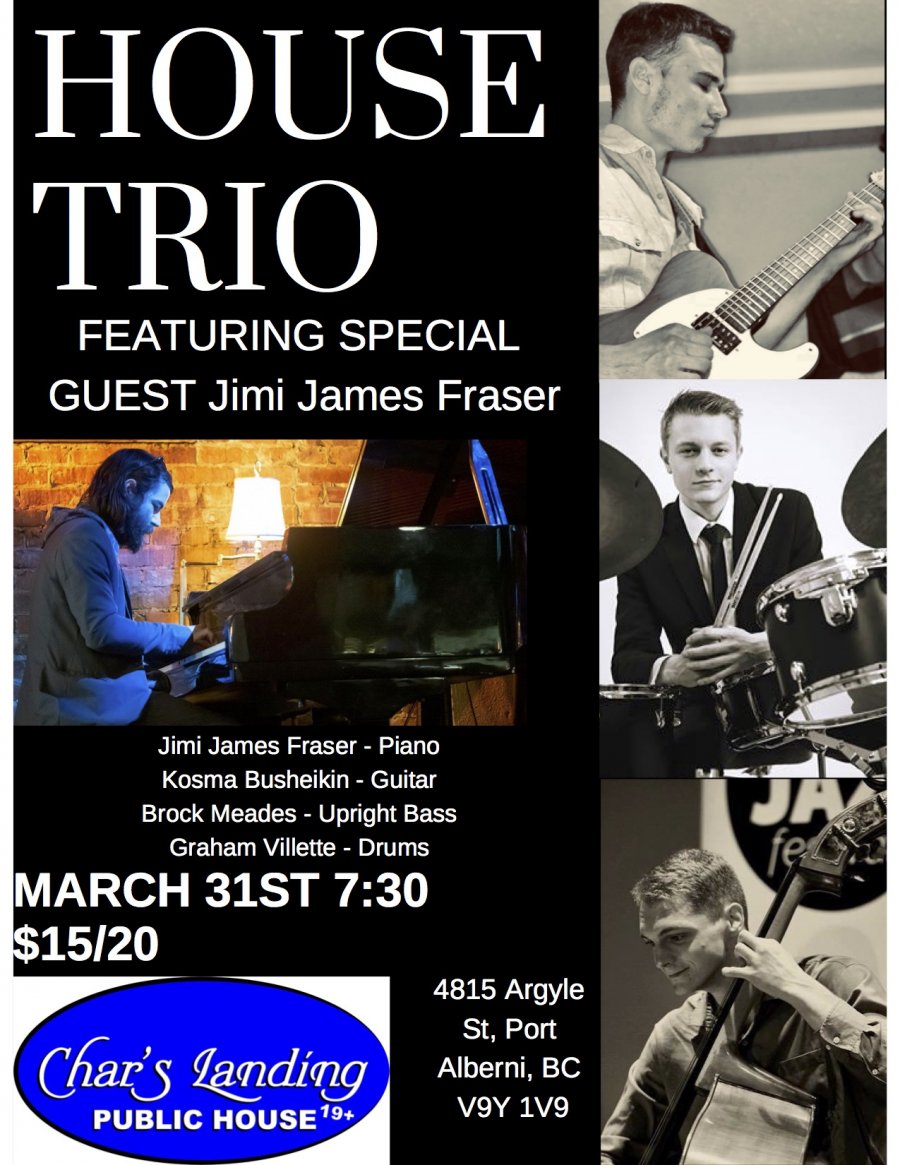 Contact:
info@charslanding.com 778-421-2427
Sun, Mar 31st, 7:30pm (doors 7), Nanaimo's House Trio w/Guest Jimi James Fraser on piano
Vancouverite and pianist Jimi James Fraser joins Nanaimo's House Trio for a night of musical adventure. The aptly named House Trio, comprised of three roommates with a deep passion for jazz, started their musical journey together in early October of 2018. Fraser, who leads his own Vancouver piano trio, known as the "Jazz house Trio", is a integral part of the jazz community there often hosting nightly jam session at his home. The coming together of these musical forces will insure a night of intensely, soulful, playful and swinging music.
Advance $15 (Showdate $20 / Kids $10) now
charge by phone (778) 421-2427, cash @Rollin Arts & Gayle's Fashions, online http://bpt.me/4101757, service charges may apply
FMI http://alberni.ca/events/33818   https://www.facebook.com/events/252740465633635/
Char's Landing 19+ (accompanied kids welcome) 4815 Argyle @5th Port Alberni V9Y 1V9 Tel: 778-421-2427 www.charslanding.com
Jan 19th 2019 https://www.albernivalleynews.com/entertainment/port-albernis-graham-villette-performs-for-home-town-crowd/