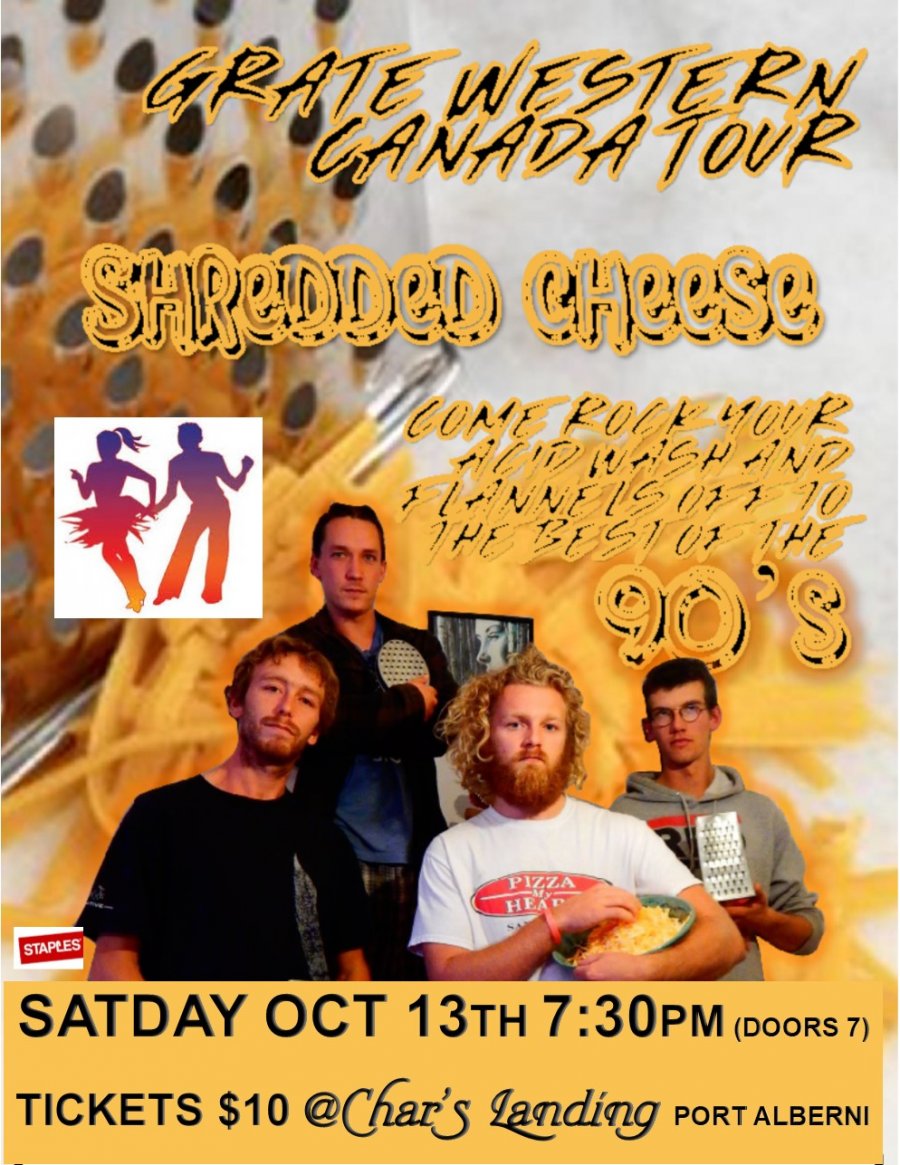 Date:
Saturday, October 13, 2018 -
Contact:
info@charslanding.com 778-421-2427
Sat, Oct 13th, 7:30pm (doors 7), DANCE to Shredded Cheese - 90s Covers Party Rock *NEW TIME*
Grate Western Canada Tour.  Shredded Cheese are a 90s(ish)Tribute Band from Rossland BC. The 4 piece rock band specialize in fun party tunes especially from the decade that brought you grunge and some of the most memorable pop hits. It is to be known that the boys in Shredded Cheese aren't just stuck rocking in the 90s though. From Black Sabbath and Led Zeppelin to The Beegees, the 70s are another decade this tribute act love to play. 80s? Yep! Come get cheesy and sing along to the decade's most iconic tunes. Their massive repertoire of songs will bring back the nostalgia and keep you dancing and rocking all night long!
@shreddedcheeze
Tickets $10 available now !
charge by phone (778) 421-2427, cash @Rollin Art Centre, online http://bpt.me/3627259, service charges may apply
FMI https://alberni.ca/events/33604   https://www.facebook.com/events/302134910383754/
Char's Landing 19+ (accompanied kids welcome) 4815 Argyle @5th Port Alberni V9Y 1V9 Tel: 778-421-2427 www.charslanding.com