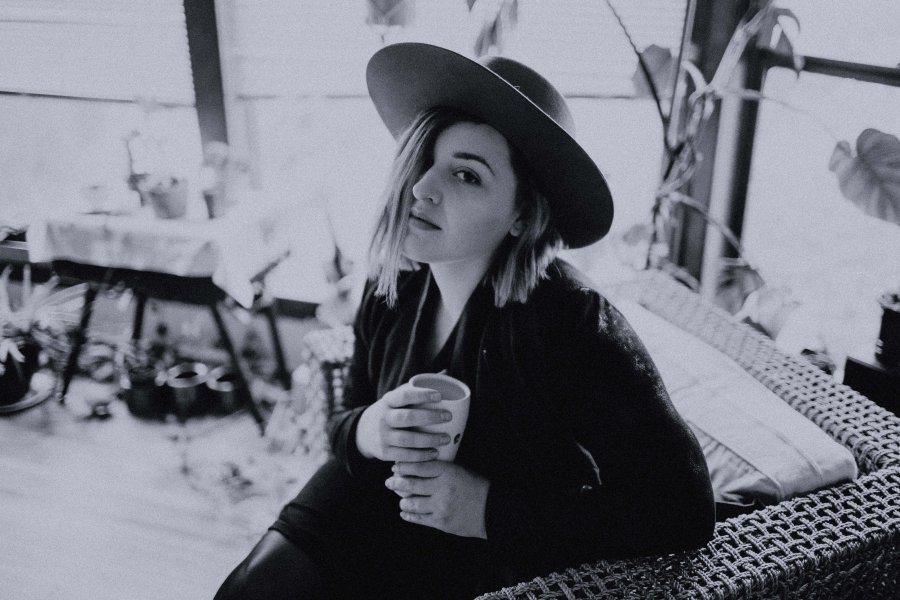 Date:
Tuesday, August 14, 2018 -
Contact:
info@charslanding.com 778-421-2427
Tue, Aug 14th, 7pm (doors 6), Alexandria Maillot and the OH MY's – "Swoon-Rock"
"Swoon-rock" a blend of old country, southern soul and 90's grunge rock.  Western Canadian Tour.
Vancouver Island raised swoon alt-rock artist, Alexandria Maillot, is carving her name in to the Canadian music landscape with the help of her debut full-length, Time, released on June 10 2016. At 25 years, Alexandria Maillot's gritted, inflective vocals and lyrical narratives have often drawn her comparisons to music heavyweights such as Feist, Loretta Lynn and Alabama Shake's Brittany Howard, and "Time" has proven to be a body of work that has merited national radio attention and widespread critical acclaim amongst industry peers and music lovers alike.  Performing since the age of 7, the Vancouver Island's resume is as colourful as her genre-blending timbre, including credits like being scouted by David Foster at age 12, working with Randy Bachman, and even being featured on the Oprah Winfrey network Other credits include: Publishing songs with international artists (Stefanie Heinzmann) and TV/Film (Young and the Restless, MTV's World of Jenks, Hallmark's Heart of Spring, Nancy Grace, Chesapeake Shores); winning several accolades (Shore 104.3's Best of BC $10,000 grant, LG $5,000 VanCover contest); being featured on numerous music platforms (American Airlines In-Flight Entertainment, Virgin Radio's Best of BC program, Peak Performance Project Top 20 finalist); performing at numerous festivals (Rifflandia, Vancouver Island Music Fest, Riverfest Elora, Tiny Lights, Iceland Airwaves) and touring extensively across Canada and the EU.
https://www.facebook.com/alexandriamaillot/   https://www.instagram.com/alexandriamaillot/
https://www.twitter.com/alexandriasing/   https://alexandriamaillot.bandcamp.com
Make It Out (live video): https://youtu.be/GcUk_5CbilI  
The Floor (official music video): https://youtu.be/17Bgp_7Y9ZY
Tickets $10 now
charge by phone (778) 421-2427,
cash @Rollin Art Centre,
online http://bpt.me/3572667,
service charges may apply
FMI http://alberni.ca/events/32753   https://www.facebook.com/events/1674450489319230/
Char's Landing 19+ (accompanied kids welcome) 4815 Argyle @5th Port Alberni V9Y 1V9 Tel: 778-421-2427 www.charslanding.com