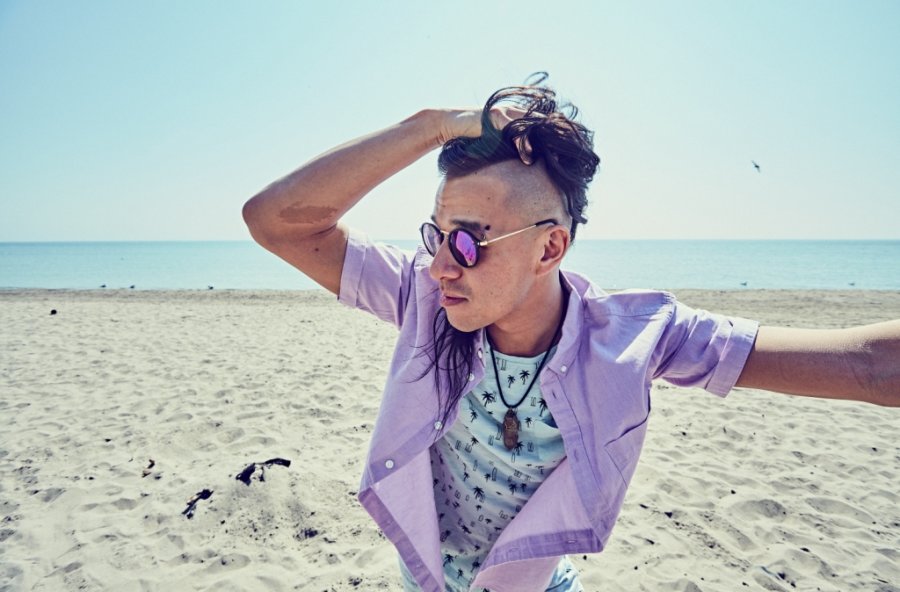 Contact:
info@charslanding.com 778-421-2427
https://www.albernivalleynews.com/entertainment/tennyson-king-brings-his-chill-sound-to-chars-landing/
Fri, Jul 13th, 8-10pm, Tennyson King Canadian Tour – Earthy Roots Rock N Roll
Tennyson King is a international touring act from Hong Kong and Canada having performed with notable Canadian acts such as Whitehorse, Sloan, Elliot Broode, The Jerry Cans, and Blackie and The Rodeo Kings.  He has been featured on national media platforms such as CP24, CTV, CHCH, and Rogers TV.  The debut EP has been on high rotation on college, community and CBC radio stations and has charted top 10 on many regions in Canada.  He has performed at festivals such as Canadian Music Week, Winter Folk Festival, Taste of Danforth, China Town Festival, and Canada 150th in Barry's Bay.  In 2016 he was nominated for the Emerging Music Award at the Mississauga Arts Council and signed a distribution deal with MusicDish for all of China.
In 2017 Tennyson King embarked on his first Australian Tour playing over 100 shows – highlights include performances at Yackandandah Folk Festival, MONA, Buskers By The Creek, and Burke & Wills Festival, as well as performances with Paul Dempsey, Paul Woseen (Screaming Jets), Yirrmal, and Brad Marr (MASSIVE).  His music has been on high rotation on Triple J Radio, ABC radio in Darwin, Adelaide, Tasmania, 95.1 Gem FM Cairns, BBM 98.7FM Aboriginal radio, River FM Lismore, Phoenix FM Bendigo, City Park Radio Launceston, IndigoFM 88.0, and Northside Radio 99.3FM Sydney.  2018 kicked off with a short tour of the Netherlands – highlights include two sold out shows as well as features on OmroepN Radio and StadsFM.
Tennyson is currently back in Mississauga, Canada recording his up coming album followed by album release tours in Canada, Australia, New Zealand, China, and Europe.  His style of rock and roll is infused with earthy roots and blues while subtly laced in psychedelic ear candy.  It's a raw, gritty, and organic sound that makes the soul feel wild and the heart comforted.
www.tennysonking.com   www.facebook.com/tennysonkingmusic   www.instagram.com/tennysonking
www.twitter.com/tennysonking   www.youtube.com/tennysonking
https://www.youtube.com/watch?v=zkx7F3M9784
https://www.facebook.com/events/225461641517800/
Advance $12 (Showdate $15 / Kids $10) now
charge by phone (778) 421-2427,
cash @Rollin Art Centre,
online http://bpt.me/3503196,
service charges may apply
FMI http://alberni.ca/events/31641
Char's Landing 19+ (accompanied kids welcome) 4815 Argyle @5th Port Alberni V9Y 1V9 Tel: 778-421-2427 www.charslanding.com