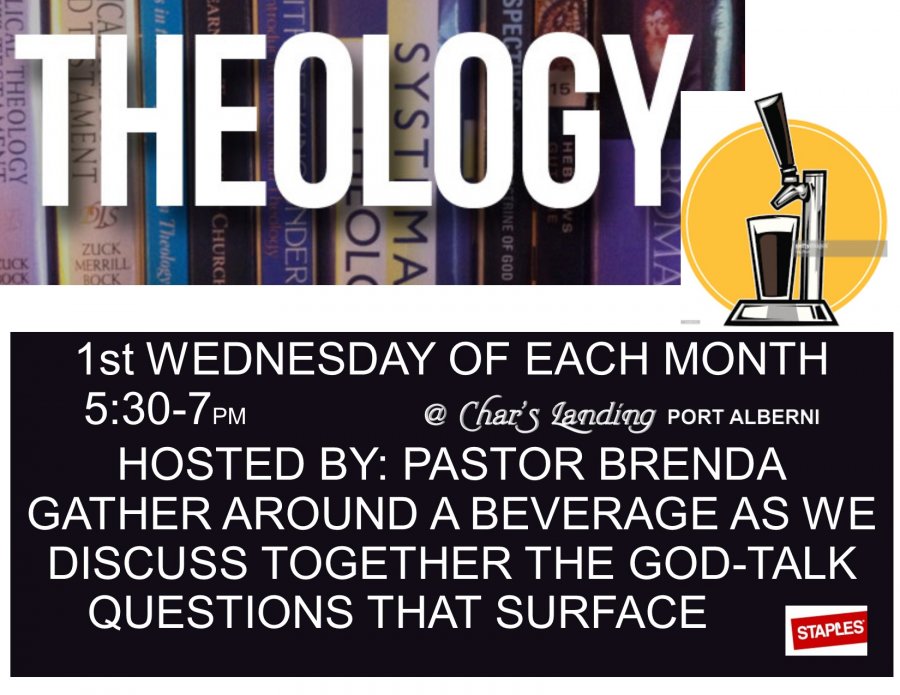 Date:
Wednesday, February 6, 2019 -
Feb 27th Pastor Brenda wrote...
Hi Char:
Given the lack of response I am cancelling this event.  I thank you for your gracious hospitality and willingness to try something new.  There will be other ventures we will try in the future I am sure.
Blessings!
Brenda
Wednesday, 5:30-7pm, Theology on Tap (1st Wednesday of each month) 
Gather around a beverage as we discuss together the God-talk questions that surface via the group gathered.  All are welcome.
FMI contact The Rev. Brenda Nestegaard Paul, pastor/incumbent
Trinity Church Anglican & Lutheran, Port Alberni, BC
cell #604.740.2670 + church #250.7244921
www.trinityportalberni.ca   'Like us' on Facebook 
FMI http://alberni.ca/events/31160  
Char's Landing 19+ (accompanied kids welcome) 4815 Argyle @5th Port Alberni V9Y 1V9 Tel: 778-421-2427 www.charslanding.com