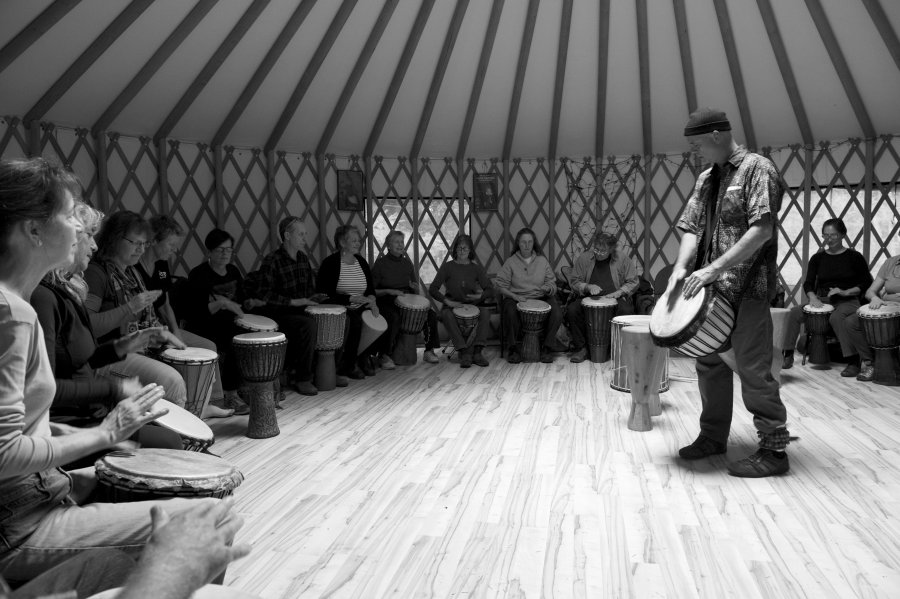 Contact:
info@charslanding.com 778-421-2427
Sat, May 11th, 3-5pm (doors 2:45), Hand Drumming Workshop with "Voodoo" Dave McGrath
https://www.albernivalleynews.com/entertainment/find-your-groove-with-hand-drums-in-port-alberni/
Finding your groove with hand drums:
Experience the profound effect drumming can have on your life.  Learn the basics of hand drumming in a fun and relaxed atmosphere.  A great way to relieve stress.  Dave is an experienced and enthusiastic teacher and performer of African and Latin American rhythms and loves to share his passion for percussion. 
www.voodoodave.com   https://youtu.be/1ZT-Errzhew
Tickets $20 pre-registration recommended.  Drums available on request. 
charge by phone (778) 421-2427, cash @Rollin Art Centre, online http://bpt.me/4226738, service charges may apply
FMI http://alberni.ca/events/31145   https://www.facebook.com/events/1231702543673110/
Char's Landing 19+ (accompanied kids welcome) 4815 Argyle @5th Port Alberni V9Y 1V9 Tel: 778-421-2427 www.charslanding.com
BIO
"Voodoo" Dave McGrath is well known in the drums circles and the performance community.  Dave draws from the musical traditions of Africa, Cuba, and Latin America when sharing his passion for percussion. From the laid-back rhythms of Brazilian Samba to syncopated Afro Cuban grooves or hard driving  West African Drum and Dance,  Dave always seeks to find  the place  where music is life and life is music