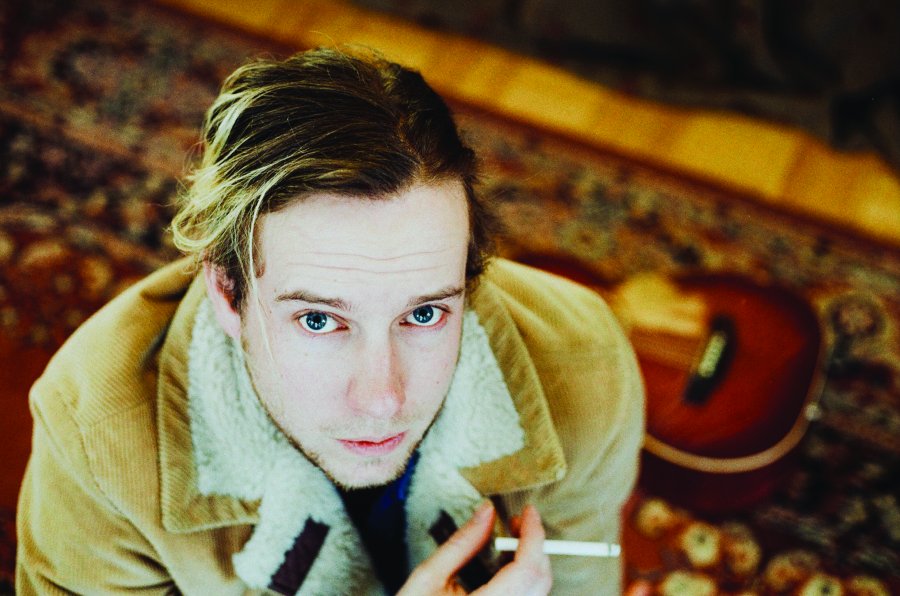 Contact:
info@charslanding.com 778-421-2427
Fri, May 18th, 8-10pm, Concert – Joe Nolan Spring Tour 2018 – Roots Rocker Singer/Songwriter
Joe Nolan is back. The roots rocker from Edmonton, Alberta is on the verge of releasing a ground-breaking new record, Cry Baby. This time around Nolan makes a record which hits close to home: recorded in the dead of winter with Scott Franchuk, it's a departure from his previous work Tornado, which was produced by Colin Linden in Nashville, TN back in 2014.
Cry Baby is a collection of 11 songs which take you on a trip of melancholic madness. The vision behind this album is one that Nolan has kept locked up inside for the past three years. It is clear that he has had struggles of his own; through darkness and depression, booze filled evenings, and broken relationships, he shares his deepest secrets and outlooks in this effort.
Nolan's constant strength is his lyrical ability which he continues to deliver through and through. His words and imagery pierce the heart of the listener and pull you in, they will have you hanging off each breath. He is not afraid to bleed - his open, wounded-heart delivery reminds us that we are all human. His unapologetic vulnerability is brave and endearing. The album journeys through his early days, his first love, his feelings of failure and his never-ending search of finding his place, and where he fits in. A second chance, a new beginning. 
He is ready, and we know it.
Joe's song (from the upcoming album) was just featured on Spill magazine as their Track of the Day. The track won him The Cobalt Songwriting Award Grand Prize at the recent Maple Blues Awards. http://spillmagazine.com/spill-track-day-joe-nolan-gotta/
Nolan's live performance is easily remembered; through vocal howls and whispers, delicate and diverse arrangements, there's always an intimate audience connection. Joe's been performing non-stop over the past few years, building an ever-growing fan base. He has shared stages with established artists Melissa Etheridge, Wilco, Lydia Loveless, Whitehorse, Shakey Graves, The Strumbellas, Todd Snider, Colin Linden, Sam Baker, Gurf Morlix, the Guilty Women, and the legendary Peter Asher. 
NEW VIDEO! "It Ain't Over"
Dead Ends and Damaged Hearts off Cry Baby (ft. Nataya Nolan)
All You Gotta Do off Cry Baby (Solo)
Joe Nolan & the Dogs - Penny Lane (full band video)
more info at www.joenolanmusic.com
https://itunes.apple.com/ca/artist/joe-nolan/290163820
Advance $12 (Showdate $15 / Kids $10) now @Rollin Art Centre, charge by phone (778) 421-2427, online http://bpt.me/3420492
FMI http://alberni.ca/events/30226   https://www.facebook.com/events/156989621782399/
Char's Landing 19+ (accompanied kids welcome) 4815 Argyle @5th Port Alberni V9Y 1V9 Tel: 778-421-2427 www.charslanding.com