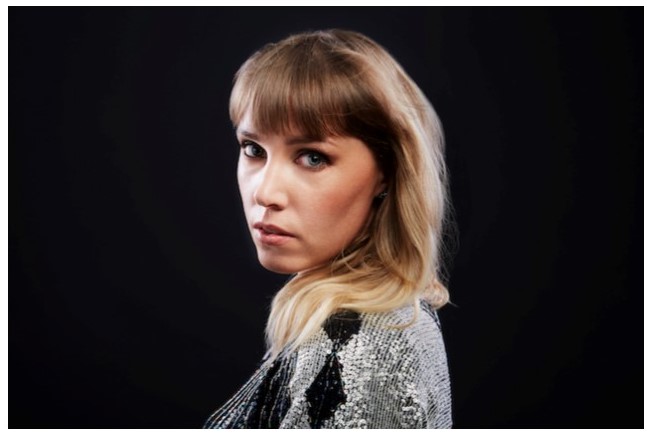 Date:
Tuesday, April 24, 2018 -
Contact:
info@charslanding.com 778-421-2427
Tue, Apr 24th, 7-9pm, Concert – Emma Cook – Living Proof Canadian Tour - Toronto's Indie-Pop singer
With Island local Jessi Junkin as an opening https://soundcloud.com/jessijunkin
Toronto based indie singer-songwriter Emma Cook has released her fourth full-length album, Living Proof.  The record is the long awaited for follow up to her 2016 release, Same Old Song and chronicles not only Cook's personal recovery following a severe head injury but also her artistic transition from folk songstress to indie pop songwriter. 
Living Proof opens with the stark keyboards of "How Beautiful You Are". It's a slightly bouncy pop track that is driven by its minimalism and the warmth of Cook's seemingly classical inspired vocals that add a layer of warmth to the electronic keyboard.  Cook stated that she began writing this album on the piano, which explains the dramatic shift from her previous work which is more guitar based.  While there is guitar used throughout the record, it is sparse and spontaneous, which makes the listener notice its presence. 
Over the course of ten songs, Emma Cook demonstrates her ability to excel as a songwriter whose emphasis on simplicity only makes her work seem that much more brilliant.  "I Will Stay", the lead single, is no different, and while it slowly grows to include more elements as the song rolls forward, it is an exercise in minimalism, which on paper sounds like an easy feat, but is actually one of the more challenging aspects a songwriter can flourish in.  The title track and "I Don't Want To Wait Til It's Over" both further this while also showcase Cook's creative transition into the indie-pop style; and while the music may be simple, her voice demonstrates years and years of training to gain such a range and level of control that allows for her to carry such a level of expression in his voice.  "Your Last Ride" stands out as my favourite track on the record.  It feels much darker and even sparser than the rest of the songs and its minimal use of guitar adds a haunting element to the verse. 
Emma Cook shines on her return.  Living Proof is a massive personal and creative triumph that showcases not only Cook's incredible vocals but also her unique and sophisticated voice as a songwriter.  Despite the shift in tone from her previous work, Living Proof is a confident step forward that Cook's fan base will thoroughly enjoy.
www.facebook.com/emmacookmusic  
https://www.youtube.com/watch?v=21IVvP1wyAU
http://www.indoorrecess.com/emma-cook-to-release-new-album-living-proof-on-february-2-218
Advance $10 (Showdate $15 / Kids $10) now @Rollin Art Centre, charge by phone (778) 421-2427, online http://bpt.me/3390519
FMI http://alberni.ca/events/29445   https://www.facebook.com/events/2021064154580154/
Char's Landing 19+ (accompanied kids welcome) 4815 Argyle @5th Port Alberni V9Y 1V9 Tel: 778-421-2427 www.charslanding.com