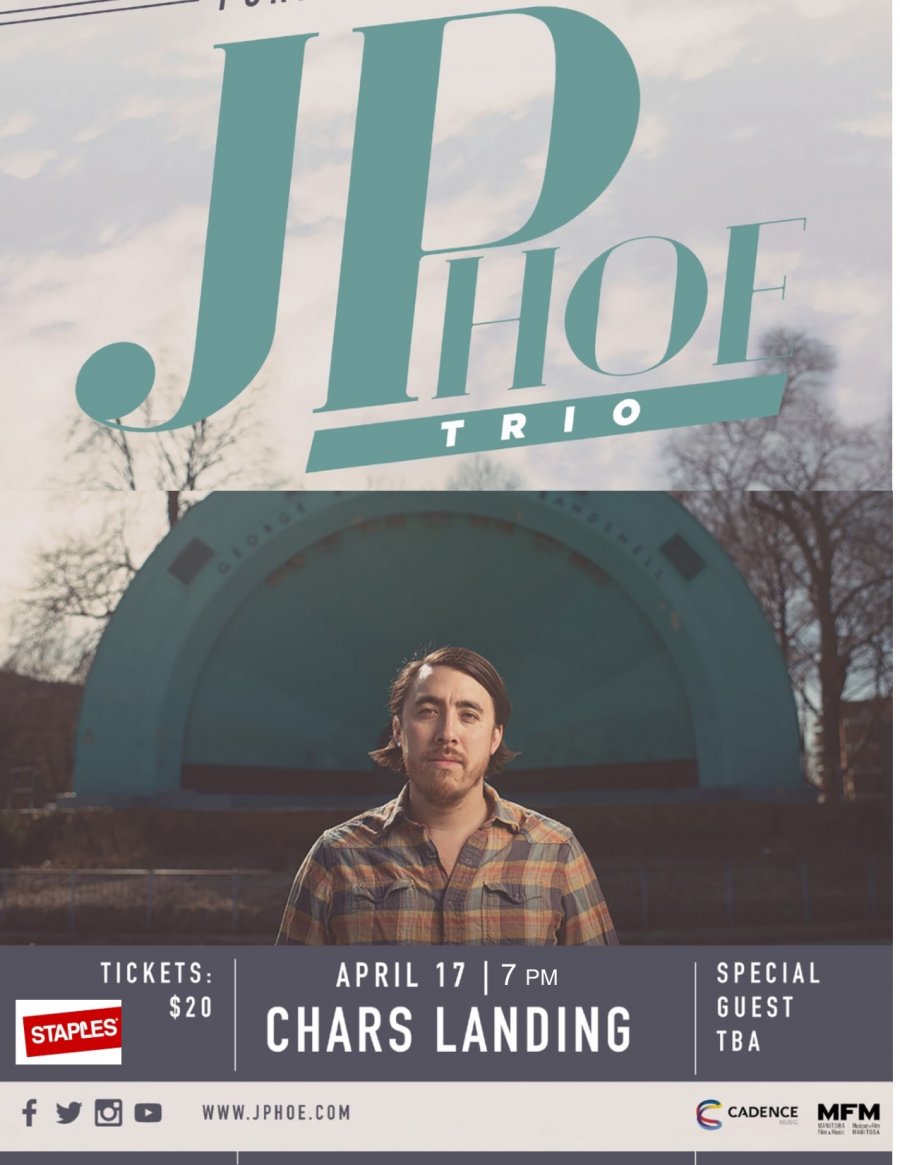 Date:
Tuesday, April 17, 2018 -
Contact:
info@charslanding.com 778-421-2427
Tue, Apr 17th, 7-9pm, Concert – JP Hoe Trio – Adult Alternative Folk
Ottawa's National Arts Centre or the UK's renowned Shrewsbury Folk Festival. A raucous rhythm section or a deft string ensemble. JP Hoe's ability to connect with a live audience continues to evoke tears and exhilaration. His music explores shades of folk pop with an earnest ear for timeless melodies and honest lyrics. His hometown Hoe Hoe Hoe Holiday Show has grown to fill the historic Burton Cummings Theatre, and his most recent release, 'Hideaway' (Cadence Music Group), is receiving praise across the planet including host Tom Power calling JP, "The next Gordon Lightfoot".
The JP Hoe Trio composed of JP Hoe, Mariel Gonzalez (cello) and Matthew Harder (guitars), head west for a number of dates in April. A combination of club and house concerts, the show features the best of a deft string section and soaring pop melodies which JP is known for.
https://www.youtube.com/watch?v=-Nd1OayIW7E
Tickets $20 (Kids $10) now @Rollin Art Centre, charge by phone (778) 421-2427,
online http://bpt.me/3381868
FMI http://alberni.ca/events/29184   
https://www.facebook.com/events/188705311859575/
Char's Landing 19+ (accompanied kids welcome) 4815 Argyle @5th Port Alberni V9Y 1V9 Tel: 778-421-2427 www.charslanding.com