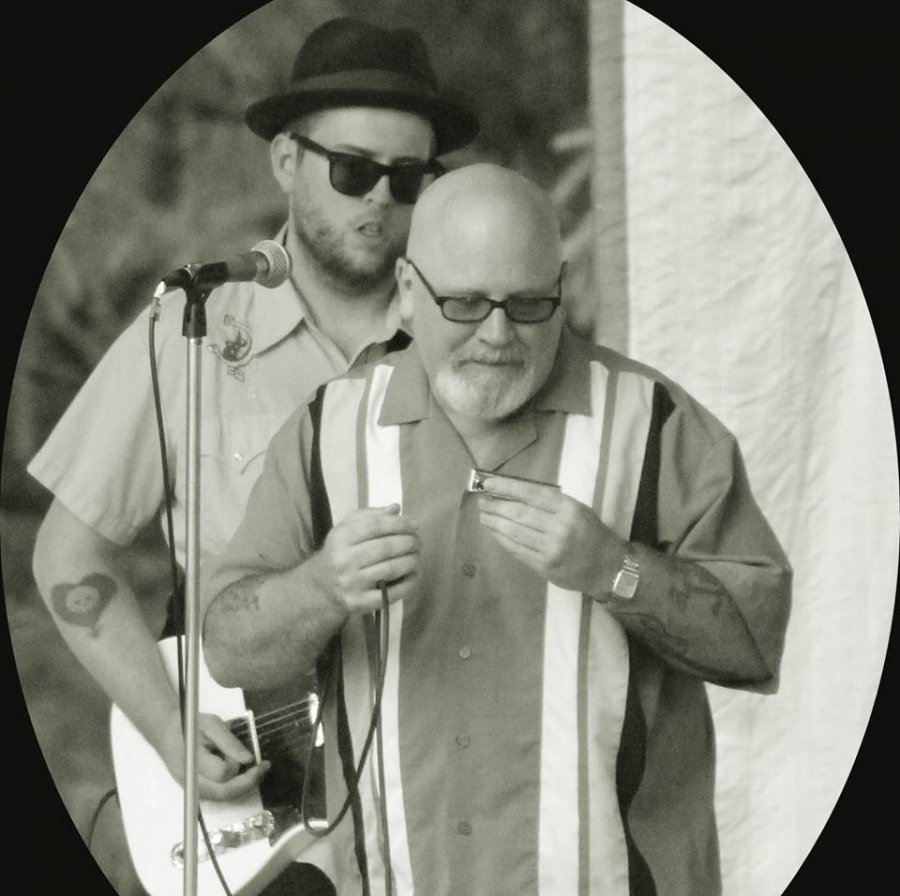 Date:
Saturday, February 10, 2018 -
Contact:
info@charslanding.com 778-421-2427
Sat, Feb 10th, 8-10pm, Concert – Down Home Blues with Lazy & Slim
Old Time Blues and Blues Originals by the Father/Son Guitar Harmonica Blues Duo show.  Pre War Guitar and Harmonica Blues.
Lazy Mike and McKinley Slim aka Lazy & Slim
This Father/ Son team of "Lazy" Mike Mallon and Carson "McKinley Slim" Mallon, have been playing music together for more than a decade in various incarnations of "Lazy Mike and the Rockin' Recliners", a mainstay in the Vancouver Island Blues scene for the past ten years. Now they bring this musical connection to a cool stripped down Blues/Roots Duo, with "Lazy Mike" on Vocals, Harmonica, and "Slim" on Vocals and Guitar, playing an eclectic blend of Original and Covers of Lowdown Blues and Roots classics.
www.lazymikerockinrecliners.com/lazy&slim   
https://www.facebook.com/Lazy-Slim-169187006815766/ 
Advance $10 (Showdate $15 / Kids $10) now @Char's from 4pm TFSS, charge by phone (778) 421-2427,
online http://bpt.me/3234024
FMI http://alberni.ca/events/27031
Char's 19+ Lounge open 4pm-12midnight Thu/Fri/Sat/Sun
Char's Landing, 4815 Argyle @5th. Port Alberni V9Y 1V9