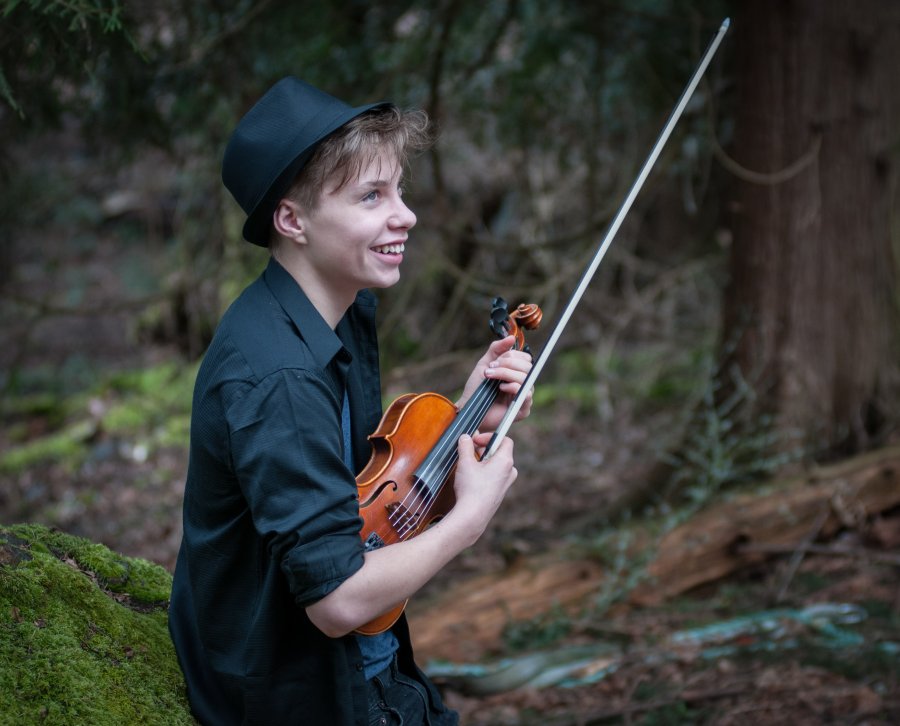 Date:
Friday, February 16, 2018 -
Contact:
info@charslanding.com 778-421-2427
Fri, Feb 16th, 8-10pm, Fiddelium's Quin Etheridge-Pedden & Geoff Horrocks – "Embark" Album Release
Quin is 15 years old.  Traditional & Contemporary Fiddle
He released his first album, Embark, in May of 2017.  It is an eclectic mix of traditional fiddle and new contemporary.  Three of the tunes on his album are original compositions.  The album was recorded at Etched in Sound on Protection Island.  Quin has recently been nominated for a Canadian Folk Music Award in the category Young Performer of the Year.  www.folkawards.ca/nominees/   
While he is primarily a fiddler, he also plays guitar and mandolin.  He began his musical journey at age 6 when he started Suzuki violin private lessons with Trish Horrocks as well as beginner fiddle group lessons at the Nanaimo Conservatory.   After one year of classical violin it was clear that Quin was destined to be a fiddler and he henceforth focused all his energy and education on fiddle music.  He has been taking lessons since then with Trish and Geoff Horrocks of Cross Canada Fiddle.
Quin has been a member of Fiddelium for 6 years.    Fiddelium is a small group of young musicians who perform in and around Nanaimo at many events such as festivals, private gatherings, markets, and community celebrations. The music they play is mostly traditional fiddle music, but with an interesting twist. Their arrangements are groovy and high-energy, and are created especially for them by directors Geoff and Trish Horrocks.  www.fiddelium.com
https://www.youtube.com/channel/UC7R3KutR5Eat6XpbiYBlnzA
https://store.cdbaby.com/cd/quinetheridgepedden
Advance $15 (Showdate $20 / Sr65+/Kids12- $15) now
@Char's from 4pm TFSS, charge by phone (778) 421-2427,
online http://bpt.me/3227724
FMI http://alberni.ca/events/26879
Char's 19+ Lounge open 4pm-12midnight Thu/Fri/Sat/Sun www.charslanding.com
Char's Landing, 4815 Argyle @5th. Port Alberni V9Y 1V9