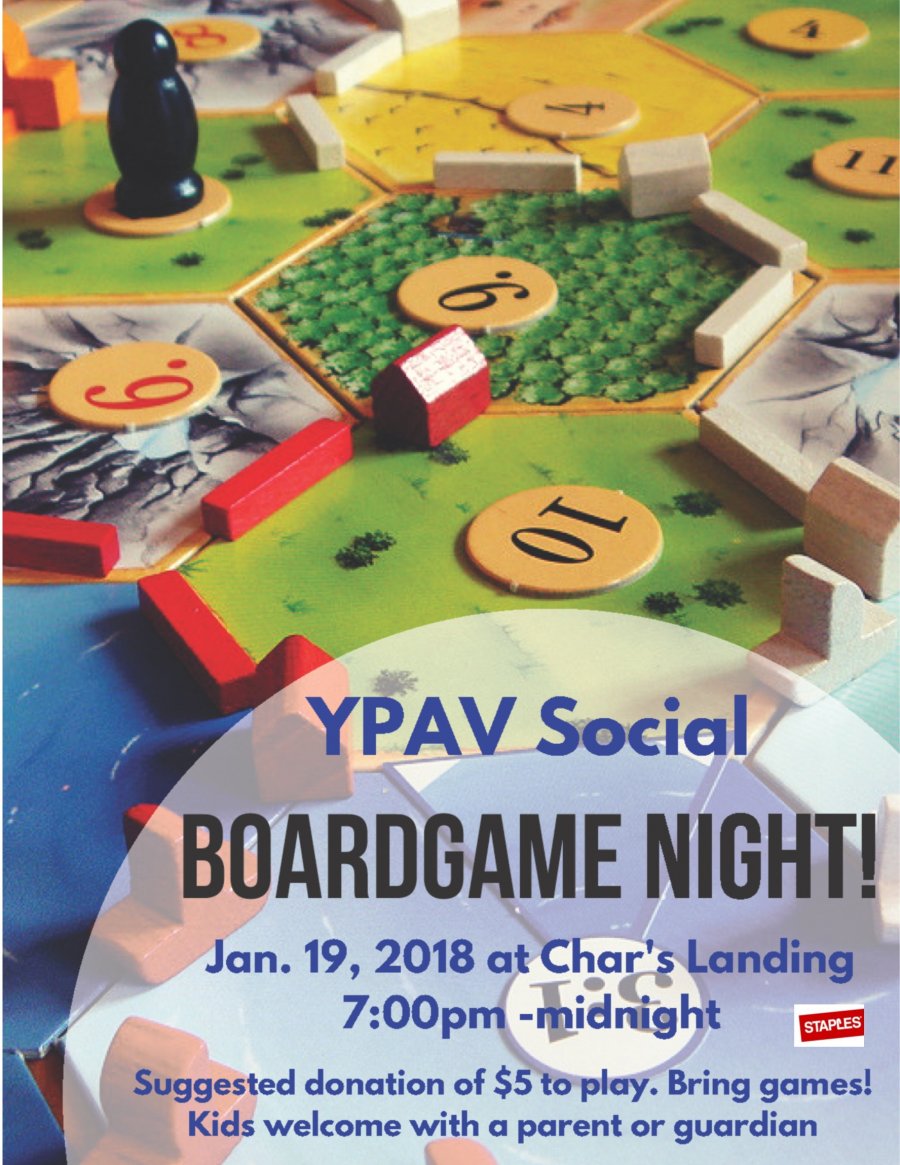 Date:
Friday, January 19, 2018 -
Contact:
info@charslanding.com 778-421-2427
Fri, Jan 19th, 7pm-12mid, January Social – Board Game Night! – Hosted by Young Professionals Alberni Valley
Games night at Char's!  Suggest donation of $5 at the door to use Char's space!
There are a ton of games there but feel free to bring as many as you want!   See you there!   Kid friendly!
https://www.facebook.com/events/2005889596337306/
FMI http://alberni.ca/events/26553
Char's 19+ Lounge open 4pm-12midnight Thu/Fri/Sat/Sun
Char's Landing, 4815 Argyle @5th. Port Alberni V9Y 1V9