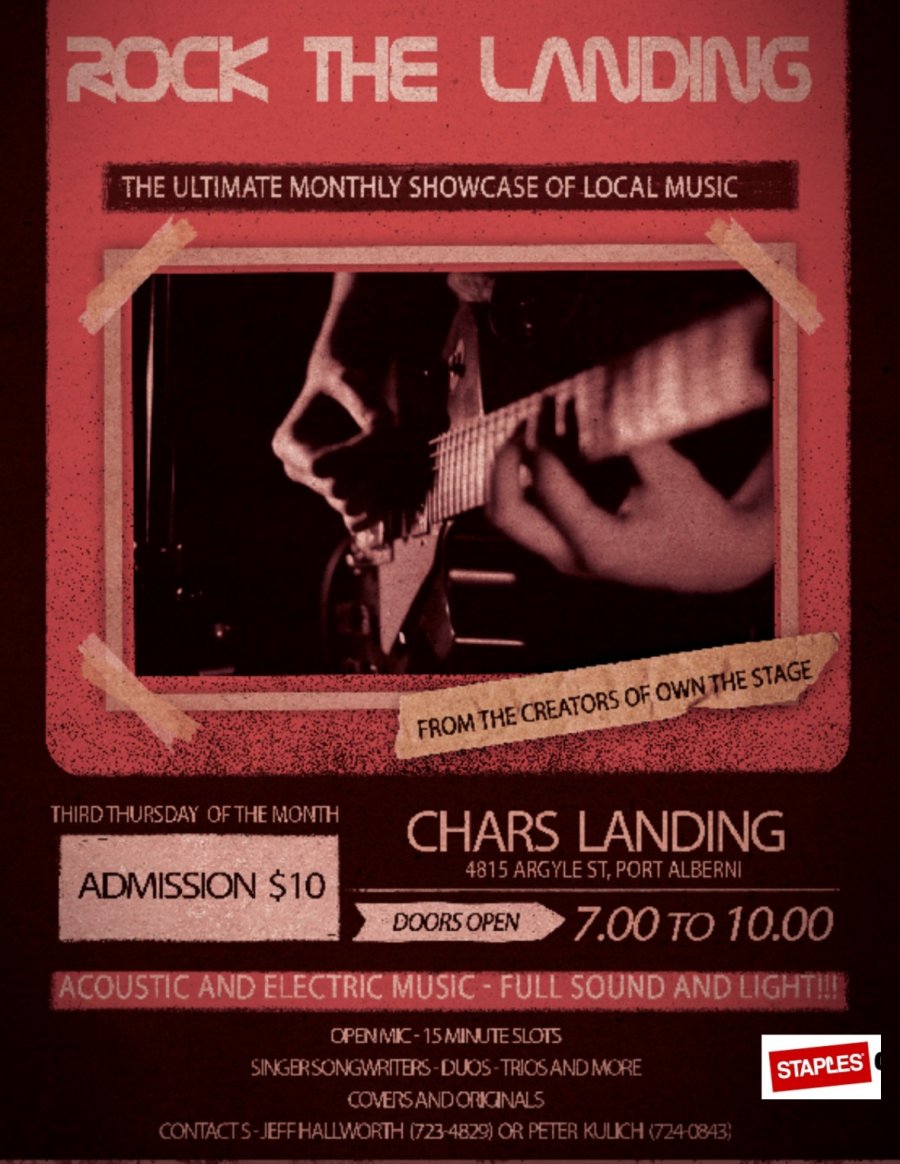 Date:
Thursday, October 18, 2018 -
Contact:
info@charslanding.com 778-421-2427
Rock the Landing – Amateur Musicians Perform Pop & Rock  7:30-9:30pm (doors 7pm)  *** NEW TIME ***
(3rd Thursday of Each Month)
The Ultimate Monthly Showcase of Local Music, from the creators of Own the Stage
Join us for a fantastic evening of live music at Char's Landing on the third Thursday of every month from 7 to 9 pm!  Come watch talented local amateur musicians perform pop and rock tunes or sign up to perform yourself.  Each solo artist, duet or trio can play acoustic or electric mini-sets of up to 15 minutes.  The venue is open to everyone and has a licensed bar.  It's a great time, so bring your friends, your instruments and a few songs to share.  Live music is where it's at and Char's Landing is the place to be!  
Admission by donation (suggested $10 per person) in lieu of hall rental.   For more details please contact Jeff Hallworth 250-723-4829 jdsm@shaw.ca
FMI http://alberni.ca/events/24943 
Char's Landing 19+ (accompanied kids welcome) 4815 Argyle @5th Port Alberni V9Y 1V9 Tel: 778-421-2427 www.charslanding.com