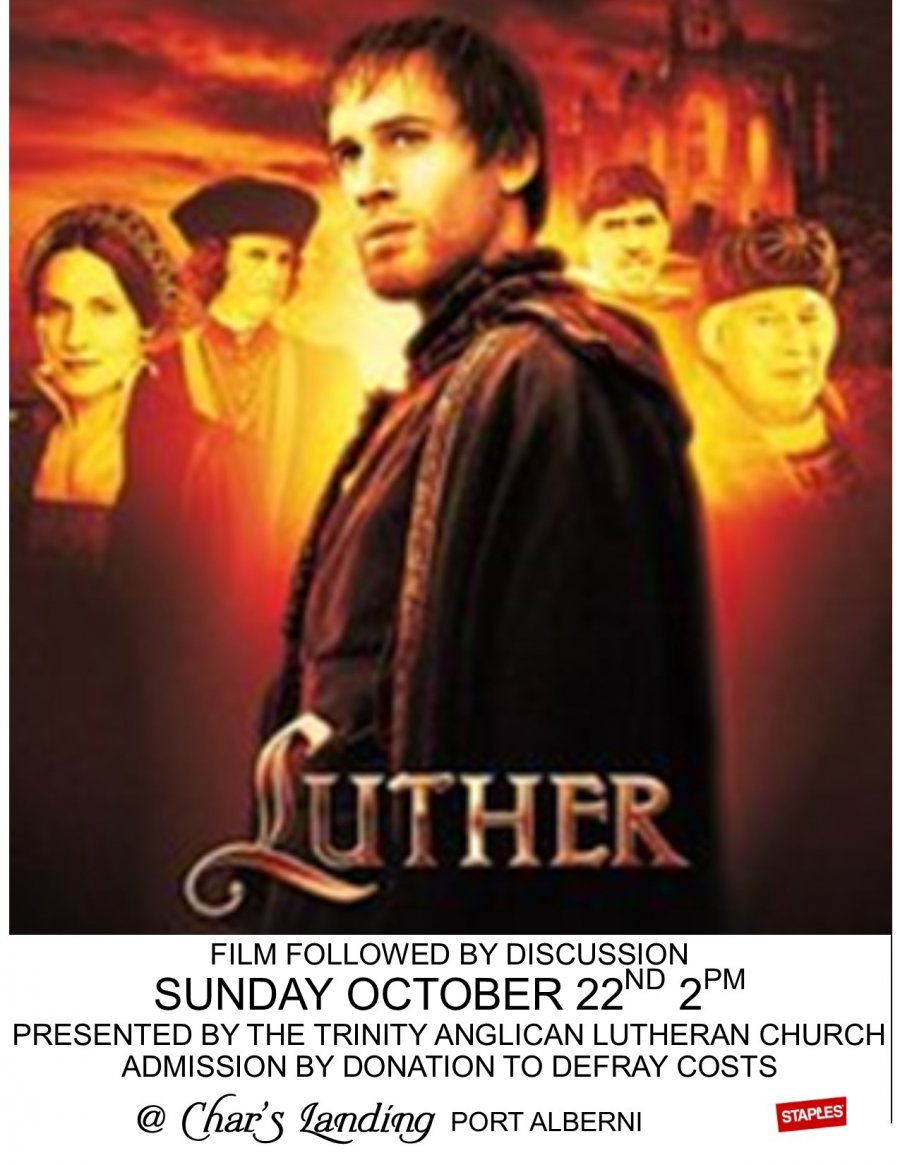 Date:
Sunday, October 22, 2017 -
Contact:
info@charslanding.com 778-421-2427
Sun, Oct 22nd, 2-5pm, Film: LUTHER (2003 film starring Joseph Fiennes, Alfred Molina, Sir Peter Ustinov).
Why was Martin Luther named by TIME Magazine as one of the top ten most influential persons of the last millennium? 
And why was Martin Luther the only person of the Reformation named on the big cedar tree rings in Ucluelet?
And why is it that Martin Luther King Sr was so inspired by this 16th century monk that he changed his and his son's name?
Come to Char's Landing on Sunday, September 22 for a public showing of the movie 'Luther'. 
After the show we will discuss the questions that pop up about this man whose actions had secular as well as sacred consequences that live on to this day.  www.youtube.com/watch?v=aSMAemrjlww
Doors open at 2 PM.  Film starts at 2:30 PM.  Admission by donation to defray costs.
(The bar will also be open.  Come and raise a glass with Martin!).
Co-sponsored by Trinity Anglican Lutheran Church and Char's Landing.  ***CHAR'S IS NOW KID-FRIENDLY***
FMI http://alberni.ca/events/24295  Char's 19+ Lounge open 5:30-12midnight 365+ days a year www.charslanding.com Char's Landing, 4815 Argyle @5th. Port Alberni V9Y 1V9