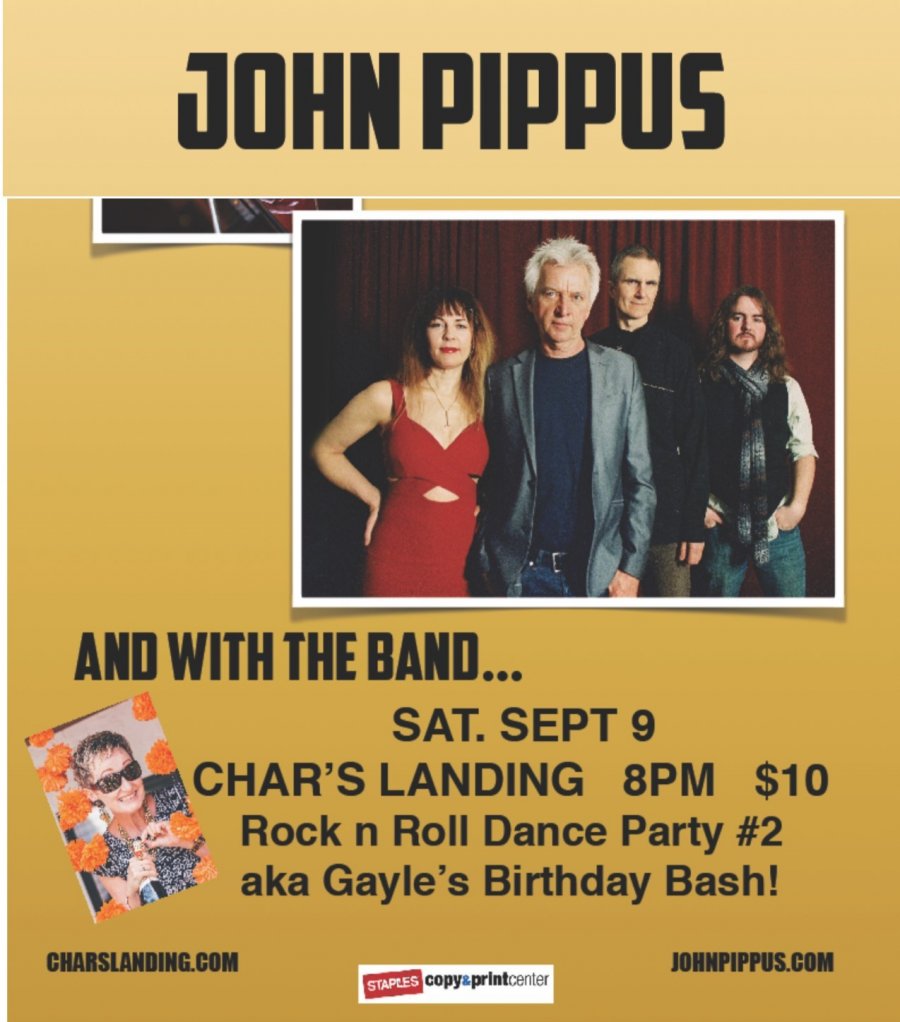 Date:
Saturday, September 9, 2017 -
Contact:
info@charslanding.com 778-421-2427
Sat, Sep 9th, 8pm to late, Rock n Roll Dance Party #2 with the John Pippus Band – aka Gayle's Birthday Bash
A Vancouver-based high energy, rock and roll quartet.  Their brand of rock is heavily influenced by blues, R&B, pop, and classic soul.  Original and Classic Rock, R&B, and Blues.  John is a familiar face to many Alberni Valley residents.  As the leader of his four-piece rock band, he's played The Blue Marlin and La Bruschetta at The Italian Hall.  He's looking forward to bringing his band back to Char's, one of his favorite venues of the many he's played across Canada and in Europe.
Video: "We Don't Need No Dance Floor": https://youtu.be/YqokFq17TKU  
Website: www.johnpippus.com
Tickets Only $10 now
@Char's from 4pm daily,
charge by phone (778) 421-2427,
online http://bpt.me/3065014
*** LIMITED TICKETS AVAILABLE ***
FMI http://alberni.ca/events/23001
Char's 19+ Lounge open 5:30-12midnight 365+ days a year www.charslanding.com Char's Landing, 4815 Argyle @5th. Port Alberni V9Y 1V9