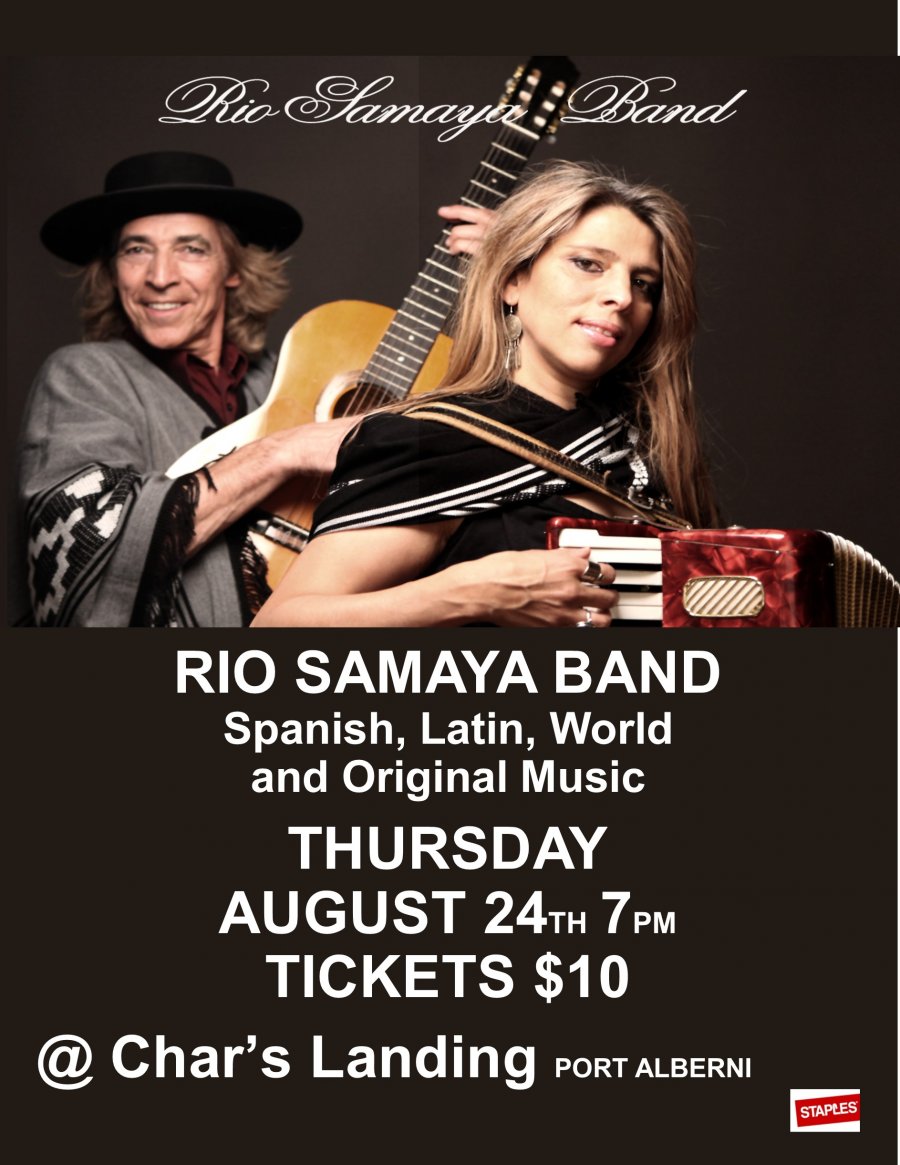 Date:
Thursday, August 24, 2017 -
Contact:
info@charslanding.com 778-421-2427
Thu, Aug 24th, 7-9pm, Concert – Rio Samaya Band - Spanish, Latin, World and Original Music
http://www.albernivalleynews.com/entertainment/south-american-influenced-duo-play-chars/ 
Original and popular music from around the world.  The music we can be danceable if people like.  Most important we guarantee a good time !!   Their music is authentic, and refreshing.
Rio Samaya aka Pancho and Sal have a sound that is unique and upbeat, rich in history and positive vibrations.  While some songs are covers of folk, and world favorites, many of their songs are originals written by Rio who plays acoustic guitar, ukulele, charango, harmonica and quena with his wife Samaya who provides shaker rhythms, accordion melodies and high vocal harmonies.
Tickets $ 10 now @Char's from 4pm daily, charge by phone (778) 421-2427,
online http://bpt.me/3052893 
* Parents / Guardians may bring their kids until 10pm *
FMI http://alberni.ca/events/22824
Char's 19+ Lounge open 5:30-12midnight 365+ days a year www.charslanding.com Char's Landing, 4815 Argyle @5th. Port Alberni V9Y 1V9