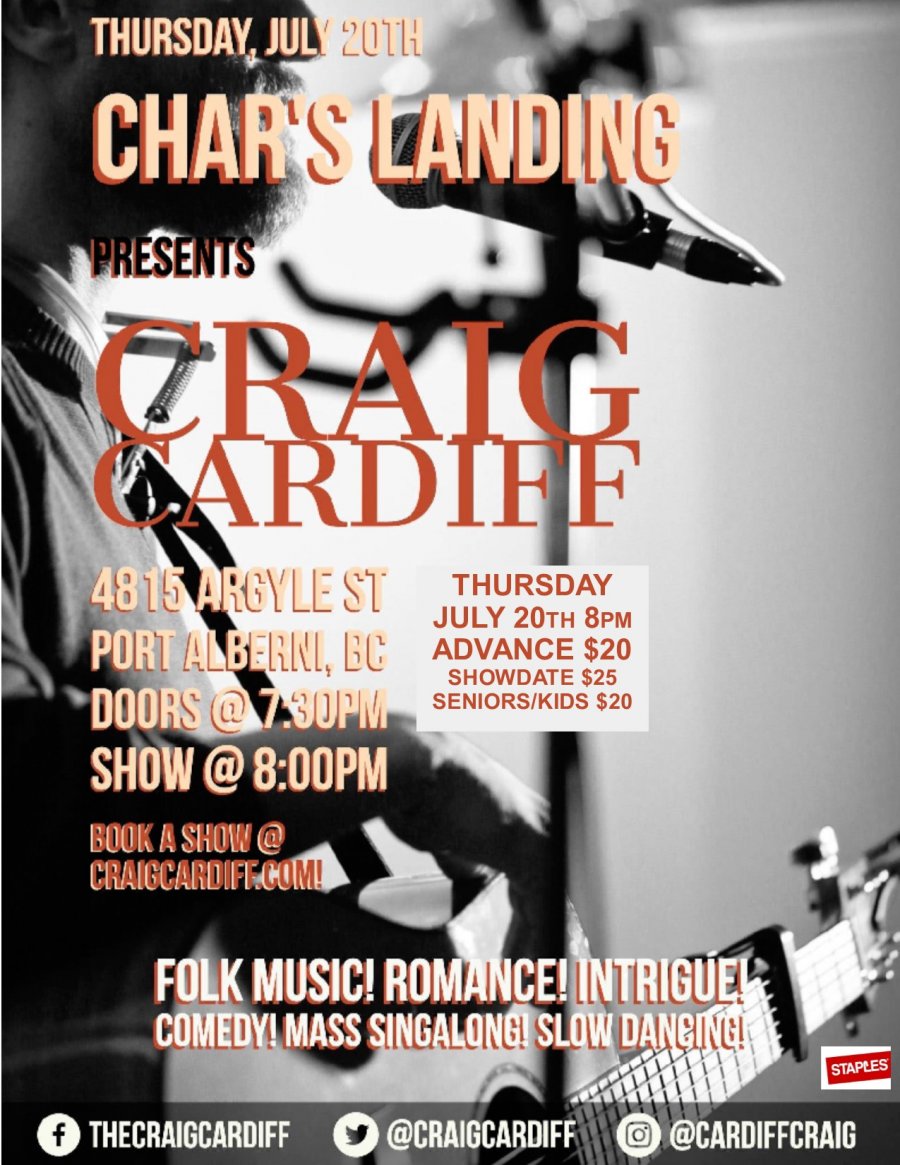 Date:
Thursday, July 20, 2017 -
Contact:
info@charslanding.com 778-421-2427
Thu, Jul 20th, 8-10pm***, Concert – Craig Cardiff Folk music! Romance! Intrigue! Comedy! Mass singalong! Slow dancing!
Arnprior, Ontario based singer-songwriter Craig Cardiff is known throughout Canada and is currently expanding into the U.S. and Europe.  With a voice described as "warm, scratched, sad and sleepy," Cardiff sings songs that expose the human condition, putting a magnifying glass to the clumsier and less proud moments.  He can turn any setting into an intimate affair, infusing his music and lyrics with an uncompromising humanism.
Advance $20 (Showdate $25 / Senior $20 / Kids $20) now @Char's from 4pm daily, charge by phone (778) 421-2427, online http://bpt.me/3003136
FMI http://alberni.ca/events/22023 Char's 19+ Lounge open 5:30-12midnight 365+ days a year www.charslanding.com Char's Landing, 4815 Argyle @5th. Port Alberni V9Y 1V9