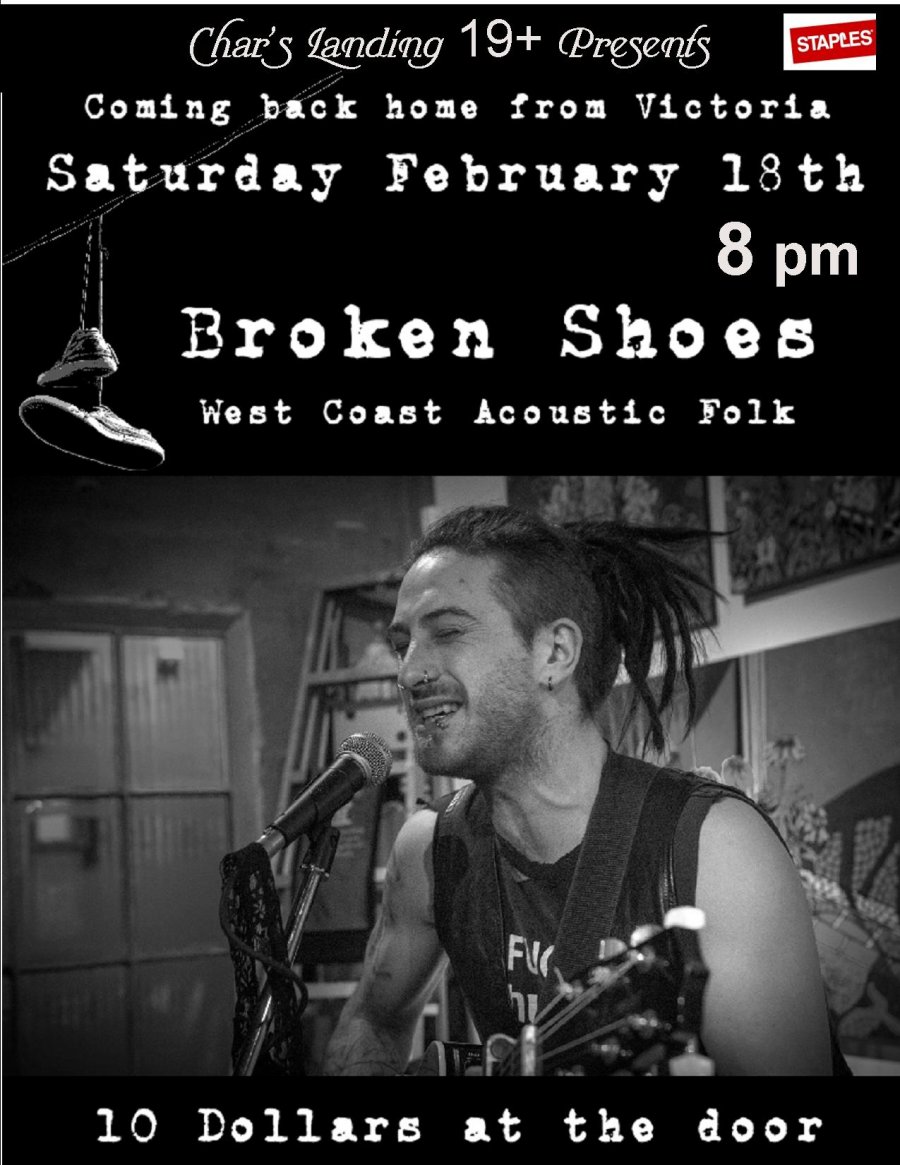 Date:
Saturday, February 18, 2017 -
Contact:
info@charslanding.com 778-421-2427
Sat, Feb 18th, 8-10pm, Concert – Broken Shoes! Tyrone Ronning Back to Port! - West Coast Folk, Blues, Folk Punk
Broken Shoes is currently a oneman operation with Tyrone Ronning.  Starting out in 2010 in school for audio engineering and music production, he started writing folk with a west coast feel to it.  Inspired by Jazz, Blues, Punk, and 90's Alternative, his Acoustic Folk covers many genres of music and many topics of conversation.  He's always striving to be a better singer and a better song writer, but he will never give up on his west coast Vancouver Island roots.  You can take the boy out of the island but you can't take the island out of the boy. 
https://brokenshoes.bandcamp.com 
Tickets $10 on sale now @Char's from 4pm daily, charge by phone (778) 421-2427, online http://bpt.me/2858025 
FMI http://alberni.ca/events/20080   Char's 19+ Lounge open 5:30-12midnight 365+ days a year www.charslanding.com Char's Landing, 4815 Argyle @5th. Port Alberni V9Y 1V9