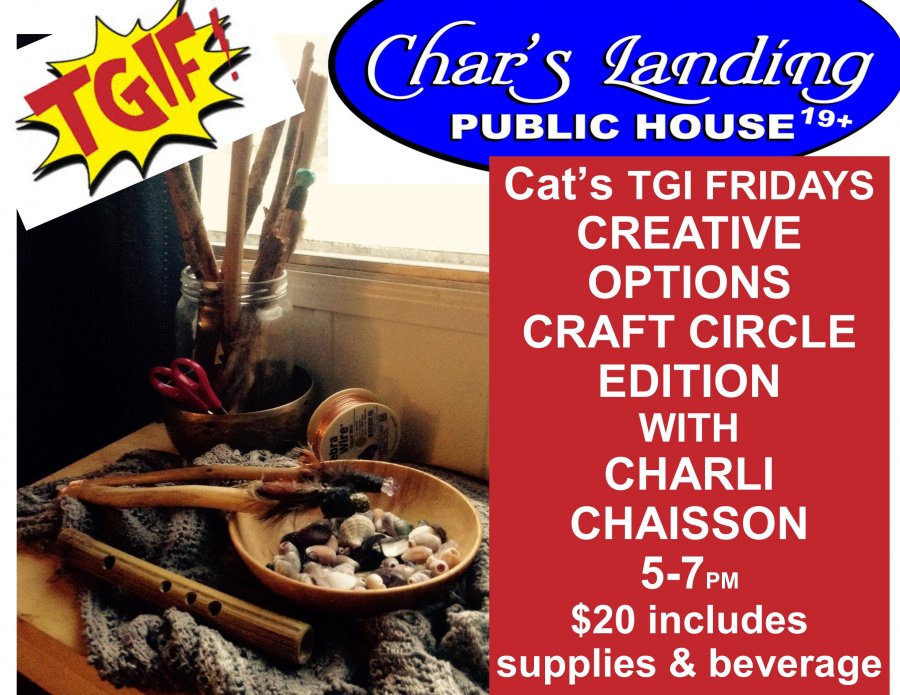 Contact:
info@charslanding.com 778-421-2427
Fri, Jun 16th, 5-7pm, Cat's TGI Fridays – Creative Options Craft Circle hosted by Charli Chaisson
Come join us for an evening of Creative Options as our monthly craft circle returns to Char's Landing. 
Chaisson is a local artisan at Saltwater Rabbit Designs who specializes in creating the things you wish you could see in the world. All mediums and abilities welcome!
$20 includes craft supplies and a beverage.  Call 778-421-2427 to reserve.
FMI http://alberni.ca/events/19975   Char's 19+ Lounge open 5:30-12midnight 365+ days a year  www.charslanding.com Char's Landing, 4815 Argyle @5th. Port Alberni V9Y 1V9