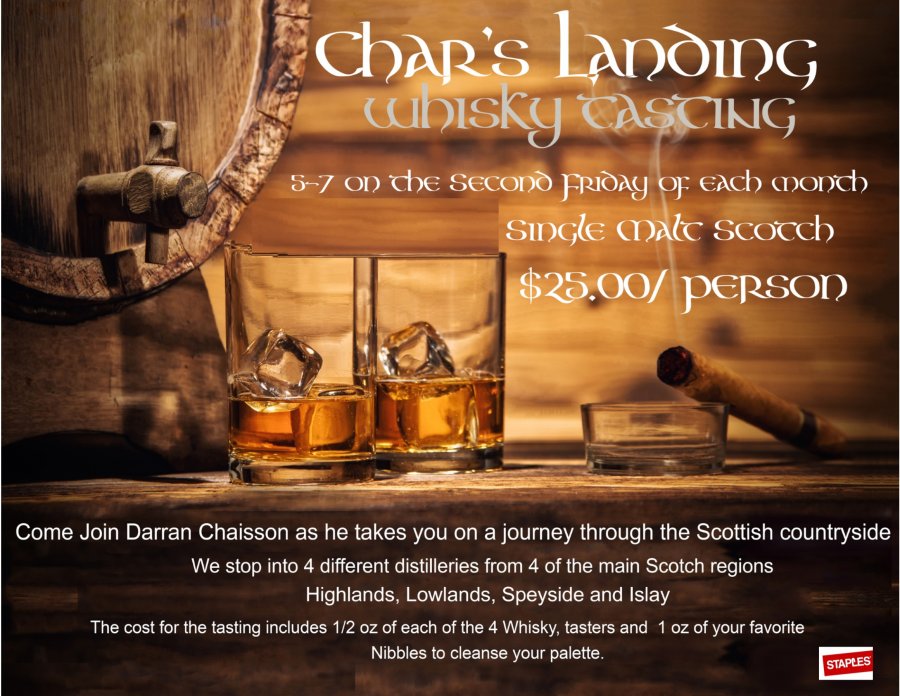 Contact:
info@charslanding.com 778-421-2427
June 8th Whisky... tba => May 26th postponed future tastings.  Sorry !
Whisky lovers!  Join Darran Chaisson, a whisky enthusiast, at Char's Landing, for a fourth and learn the subtle, and not so subtle, differences of 4 samples, and then enjoy a glass of your favourite with your friends.   2nd Friday of Each Month.
$25, Call 778-421-2427 to reserve. 
FMI http://alberni.ca/events/19804    
Char's 19+ Lounge opens 1 hour prior to each event www.charslanding.com Char's Landing, 4815 Argyle @5th. Port Alberni V9Y 1V9