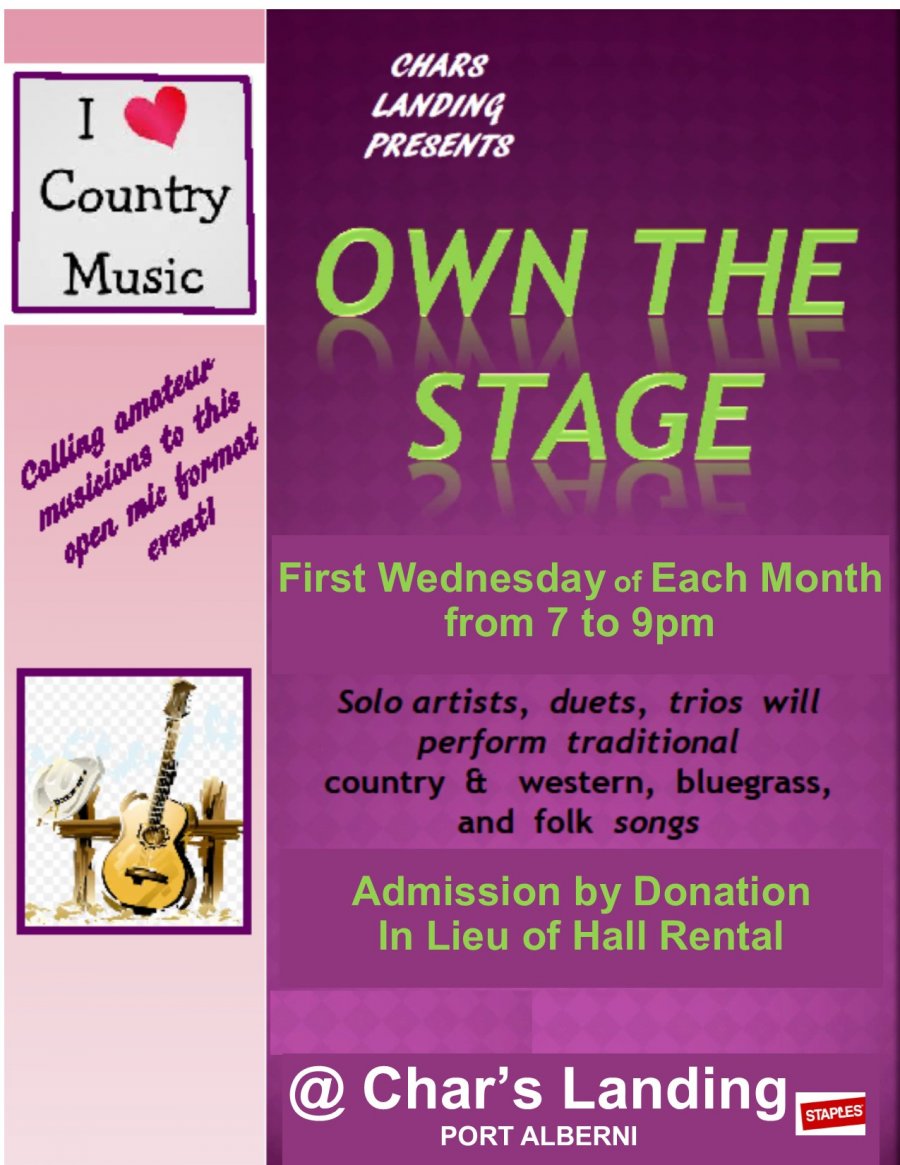 Date:
Wednesday, June 6, 2018 -
Contact:
info@charslanding.com 778-421-2427
 7-9pm, Own the Stage – Amateur Musicians Perform Country/Bluegrass/Folk   (1st Wednesday of each month)
OTS country, bluegrass, folk genres using the 2 song / ~ 10 minute maximum rule.
Come out and meet local amateur musicians practicing the art of performance in a fun, informal setting.
Newcomers can bring a song or two to share with the group; we welcome all genres – covers or originals.
Admission by donation in lieu of hall rental.
FMI http://alberni.ca/events/14535   www.charslanding.com
Char's Landing 19+ (accompanied kids welcome) 4815 Argyle @5th Port Alberni V9Y 1V9 Tel: 778-421-2427