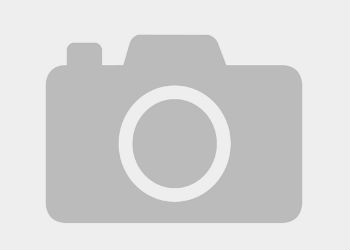 As I write this blog, I've just returned from the last dress rehearsal for the upcoming run of the Yellowpoint Christmas Spectacular. It has been a marathon two weeks of rehearsals. It's always amazing to me how singers and dancers can commit to memory dozens of songs and dance steps for an entire production within a two-week rehearsal schedule. In comparison I feel I have it easy, being able to have the piano score at my fingertips through the entire run.
Yesterday's final two dress rehearsals went off without a hitch except for a power failure in the morning run's first act. I've always wondered what would happen in such a situation. Although the show suddenly ground to a halt, to our surprise we found out the venue had a backup generator that automatically kicked in. We did have to wait a few minutes to reboot the computers operating the stage lighting, but other than that, the show was quickly back up and running.
You won't want to miss this year's version of the Yellowpoint Christmas Spectacular. Take my word for it. It truly is spectacular. The production includes music by the Beach Boys, a Rock of Ages medley, Bobby Darrin songs, tunes from Grease and Moulin Rouge, a special Canadiana set and many more classical hits and Christmas favourites.
Tickets for matinee and evening performances at the Cedar Community Hall (December 4th – 13th) and the Port Theatre in Nanaimo (December 18th, 19th & 20th) can be purchased by phoning 250-754-8550 or online at www.porttheatre.com. There will be two performances (Dec 8th & 9th) at the Sid Williams Theatre in Courtenay – Phone 250-338-2430 or go online to www.sidwilliamstheatre.com.
Rehearsing a scene that features a huge snow globe. No, the Yellowpoint Christmas Spectacular doesn't have a bass playing snowman. Band member Dave Baird found this detached head on a table backstage.  
The Met: Live in HD
Last week I attended a matinee performance at the Metropolitan Opera. To clarify, the performance was one of the series of operas beamed live from New York City via satellite to movie theatres across North America. I have been attending these broadcasts at Nanaimo's Galaxy Theatre from their very beginnings ten years ago. If my memory is correct, the first opera was The Magic Flute and attracted less than 10 people to the Nanaimo theatre including myself. However, as the season progressed word of mouth got around and audiences quickly built to the point where one has to purchase a ticket well in advance to guarantee a seat. Some performances of well-known operas sold out two of the Galaxy's 6 auditoriums.
The opera I recently saw was Alban Berg's Lulu. Most blog readers I speculate would have never heard of it? I hadn't. I had to go online to bring myself up to speed. The score uses the 12-tone composition technique pioneered by Berg's teacher Arnold Schoenberg. Mention the term 12-tone music to many classical concertgoers and they will more often than not recoil. To them such music is rudderless and sounds tuneless.
So what is 12-tone music you may ask? I confess my knowledge of the technique is limited to a semester I took at Music College in Los Angeles. Simply put, and I mean very simply, the composer cannot repeat a note used from the chromatic scale until all of the 11 others have been used. The composer chooses the order of notes that is called the prime row. It can become pretty complicated. I can tell you my limited attempts using the technique didn't produce anything earth shattering.
I confess it was not Berg's score that motivated me to spend 4-hours at the Galaxy last week. I went because I knew one of the production's cast members. Tyler Duncan played the trombone in my secondary school band for several years and sang from the age of 10 in my wife Pat's Junior and Teen Choirs. Tyler moved on to study voice at the University of British Columbia and further study abroad in Germany. Building a successful North American solo career based out of New York, Tyler has recently joined the Metropolitan Opera Company.
I enjoyed my morning at the opera with Lulu immensely. After two acts I was beginning to wonder if I'd missed seeing Tyler as his role, being a new member of the company, was not sizeable. However, at the beginning of Act 3, there he was filling the movie screen performing a short solo as The Correspondent. I wanted to stand and cheer. I settled for ghosting my hand claps. Pat and I are so proud of what Tyler has accomplished.
Tyler Duncan singing with Timbre! during a return visit to the Alberni Valley. Tyler is performing in three Metropolitan Opera productions this season.   Timbre! Choir's Christmas Card
You need to hurry, tickets are selling fast for Timbre! Choir's annual Christmas Concert. The popular concert will be presented Sunday, December 13 at 2:30 pm at ADSS Theatre in Port Alberni. Tickets are available at Rollin Art Centre, Echo Centre, Salmonberry's, Choir Members and at the door if available.