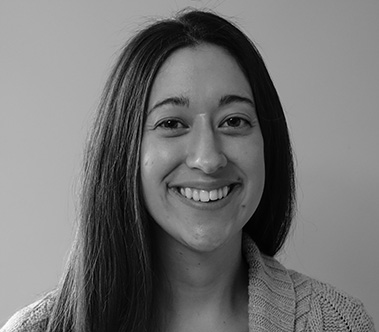 Maggie Hodge Kwan has called Port Alberni home for the past seven years, but she is soon off to another valley…the Comox Valley. Maggie, along with husband and high school sweetheart, Nathan, are moving to Cumberland to follow their dreams and passions, both personal and professional.
Born in Southern Alberta, Maggie grew up with one younger sister and said she enjoyed the typical family life. They had a cabin nearby at Waterton Lakes National Park, where they spent many weekends in the summer. That is where her love of the outdoors was born. During her free time, Maggie gets out on the trails on foot or on mountain bike.
After high school, Maggie started her first foray in post-secondary education at the University of Lethbridge where she stumbled upon Canadian History.
"I realized there is do much we don't know about Canadian history and how much we are not taught in school," she said. "I found it super interesting."
Maggie and Nathan then decided it was time to see what the west coast had to offer and made their first stop in Vancouver. Maggie attended UBC to complete her Masters of Library and Information Studies. A year-and-a-half later, they arrived on the Island.
"I knew there were a lot of opportunities for library positions on the Island and I had a pick of a few and Port Alberni was a great choice," Maggie said.
For five years she was the face of the youth customer service at the local public library. She said the highlights were too many to list, but the children's programs stood out.
"I love when I am out in town and can see so many children and families that I knew from there," she said. "I found it rewarding to plan the summer reading club and set branch records each year. I also started the adult reading club."
The success of that led to a spin-off of two more years.
Soon it was time for Maggie to delve into entrepreneurship, and two years ago, launched her own business.
"I was looking for a new challenge and was excited to draw on my previous experience doing research and information work," she said.
To say Maggie is a sole-proprietor success would be an understatement. Her business, Creative Clarity Consulting is all about offering strategic planning, evaluation, and metrics and indicator work to businesses and organizations. She works with some large Fortune 500 companies on their research work and around developing data metrics.
"It is an amazing time to do this kind of work and be able to work from home in a small town," she said.
Most of her work comes from word-of-mouth and referrals.
"There have just been so many serendipitous opportunities when someone is working with someone else who needs corporate work done," she said.
Maggie has also been a dedicated volunteer in the community, sitting on the boards of Literacy Alberni and the Kiwanis Hilton Children's Centre, the Raise-A-Reader committee, and as a volunteer with Red Cross.
That is not to say she sits in front of the computer all the time. As an avid trail seeker, she has climbed Mt. Arrowsmith several times, as well as her favourite, the Stamp Long River Trail.
"I love all the look-outs," she said. "There is no shortage of trails here."
She feels lucky to be transitioning to a similar environment. Nathan, an avid mountain biker, was recently hired as the Trails Manager for the United Riders of Cumberland and also works for the Strathcona Wilderness Institute Society.
The two will be leaving in mid-June for opportunities they could not pass up.
"I look forward to figuring out the Comox Valley and living in another tight-knit community, but otherwise am leaving it wide open and see what happens," she said. "Port Alberni is only an hour away so I expect I will be back to volunteer and all the friends I made here."