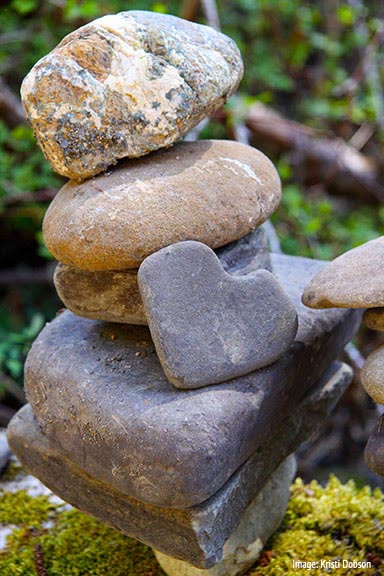 Somewhere in the #heartofvancouverisland
February 10, 2017 - 8:22am
If you are looking for something to do for the weekend before Valentine's Day, there is plenty happening for all ages starting tonight.
Put your dancing shoes on and head to Char's Landing for some pre-Valentine's Day music with Beverley McKeen tonight from 8pm. The music is a variety, including rock, blues, funk, jazz, country and bluegrass.
Continue to dance the night away on Saturday for a local fundraiser. The Port Alberni Association for Community Living is holding a dance to raise money to sustain the Pathways program at the Club House. This is a new fundraiser for the association and its first big one to start off the year.
"We wanted to be able to reach more of the public," said Charmaine McDonald, Pathways facilitator.
As a nonprofit organization, the PAACL receives 75 percent of funding through BC Gaming, but are required to raise the remaining 25 percent. Pathways is one of the services that is open to the public and has grown over the past ten years. Open three afternoons per week, the drop-in centre has a wide range of events for members and the general public to take part in.
"Every month all the members help make a calendar and we have tons of activities, like ping pong, pool, wii, cards, and crib," Charmaine said.
No one is obligated to do what is on the day's schedule, though, she added, as the Clubhouse is packed with things to do.
Charmaine said membership has been growing and currently anywhere from 25 to 40 people actively participate at Pathways. Members pay a fee which help pay for supplies and various activities.
The dance will be held at the Kin Hut. Tickets are $20, and with the purchase, give you a chance to win an overnighter at the Wya Point Resort. They can be found at the PAACL, Triangle Music, Pete's Mountain Meats, King Edward Liquor Store and Solda's Restaurant. The Maloomba Boogie Band will be providing the entertainment from 8pm to 2am.
The whole family can get out on Saturday starting with a bazaar at Cherry Creek Hall. From 9am to 3pm there will be a room full of vendors and crafters, as well as a twoonie draw to win a basket of products with funds going to ACAWS. For 6-9 year olds, Echo Centre has a Valentine's craft making day, with registration required.
The popular Variety scavenger hunt will have teams roaming the streets on Saturday and returning to the Westwind Pub to party the night way, all to raise funds for the annual telethon. Contact Westwind Pub to see if there is still time to sign up!
Dinner options for a cause are also available. Tonight and Saturday La Bruschetta Bistro is holding a pasta buffet with partial funds, as well as donations of second-hand items, going to the Alberni Community and Women's Services Society. Dinner runs from 4:30pm to 7:30pm each night.
On Valentine's Day evening, you can take your sweetheart or family out for dinner while supporting the Port Alberni army and sea cadets. They will be hosting a spaghetti dinner to prepare for the arrival of fellow cadets from Nunavut coming to visit Port Alberni in March. While here, the youth will tour some of the highlights of the Valley and surrounding area. It is part of a cultural exchange trip and in May, the local cadets will return to visit their new Inuit friends in the north. The dinner and auction takes place on Tuesday at the Port Alberni Youth Centre with doors opening at 5:30pm. Tickets are $10 for adults and $5 for children.