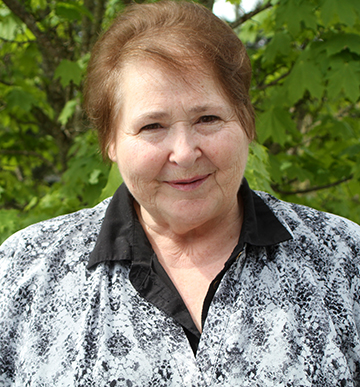 Sharon Hillman will be speaking at the Alberni District Historical Society AGM on Thursday at 7pm at Echo Center.
As a retired teacher, Sharon Hillman said a career in the classroom was her first calling. Since retirement, she has pursued other interests, including her passion for writing and volunteering. That, along with quality family time, led to additional "life" callings.
Sharon started teaching in 1967 when jobs were there for the taking. That year, all the districts in the province held a recruitment fair, so Sharon and her soon-to-be husband, Dennis, checked out a few for which they would be interested in working. They were both hired in Port Alberni and had the intention of spending one year in town, but fifty years later, they are both happy with their decision to stay.
Dennis first worked at E.J. Dunn, where he stayed for twenty years before taking a position at ADSS. Sharon worked at a number of different elementary schools in the Valley.
"For me, teaching was a passion that was beyond rewarding," Sharon said. "It's a vocation where your identity becomes so strongly carved by your job. It creeps into the depth of your soul and every child touches your heart."
Sharon said she remembers those days when students had their "aha" moments.
"There are moments in a child's learning when you see the light bulb go on and you can actually see the expression on their face change," she said. "That is the moment of the greatest reward."
Over their teaching careers, Dennis and Sharon raised two children, and it was a busy time while she also fast-tracked her studies to acquire her Master's degree in Leadership. When she retired, however, she felt it was a good time to give back to the community.
"When you retire, you have a lot of skills you don't know what to do with," Sharon said.
She decided to continue working with her love of children and parents by volunteering with Make Children First, Roots of Empathy, and Alberni Literacy. When her family was assisting Dennis' late mother with her well-being in Ty Watson House, Sharon was compelled to make sure her life story remained a lasting treasure. From there, the Reflections program was born, where she now captures the voices of residents and local seniors on CD.
"For me, a new calling developed and I feel blessed to experience two callings in a lifetime," Sharon said.
Her work with Ty Watson House grew and she is now committing herself to writing books that will be used as fundraisers to ensure the sustainability of Reflections. Currently in the works is a compilation of stories on local retired and present-day workers of the logging industry.  Although it is set for release next Fall, Sharon will be at the Alberni District Historical Society's AGM this Thursday at 7pm at Echo Center to discuss the book and how much of an impact these 70-plus forest industry employees had on the Alberni Valley.
Although much of her time is taken up with these projects, Sharon was quick to add her recent third calling. Within two years, Sharon and Dennis will become grandparents to three when a new baby joins their two other grandchildren, and are looking forward to expanding the family.
"Being a grandparent is very different from parenting," she said. "You get to just play and enjoy them. It allows you to just be a kid again."
The two try to see them monthly in their daughter, Jamie's home in Seattle, and when she returns home, Sharon writes a letter to capture the memories made, along with sending all the photos taken.
She said life right now could not be better.
"At this age, it is important to find peace with yourself and I have that with Reflections and my family," Sharon said.
She said she is living in the present, but also looking towards the future.
"First, I am looking after my health so I can continue to enjoy many more years with my grandchildren," she said. "I also plan on being a part of the Reflections community for as long as I can possibly do it. Everything else on top of that is just gravy."