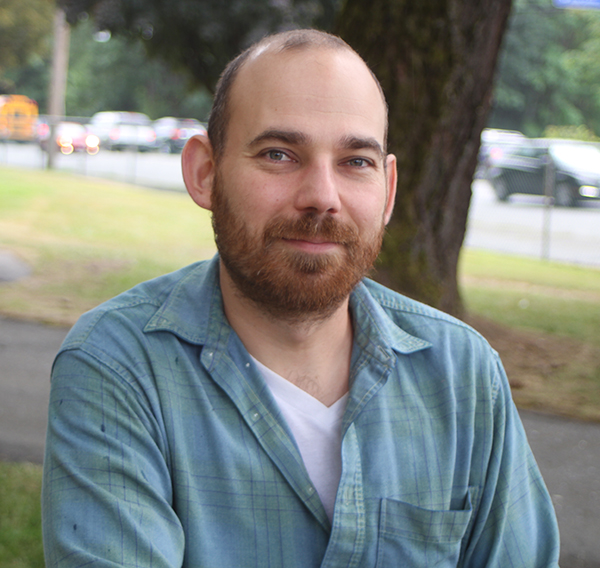 Marcus Lobb is inspired to create a large food hub to accommodate enough reclaimed food to feed everyone in Port Alberni who needs a helping hand.
A Nanaimo organization has found a way to save an incredible amount of edible food from going to the landfill, help grocery stores reduce their own waste and adequately feed anyone in the city who needs some extra help. Now a local advocate for community food access has a goal of doing the same in Port Alberni.
Loaves and Fishes in Nanaimo has created a central warehouse where recovered food waste is distributed to the general public and on behalf of other similar service organizations. Since it started five years ago under executive director Peter Sinclair's helm, volunteers have been able to increase their distribution to those in need to $35,000 worth of food per week. And it is not all Kraft Dinner and sugar-laden cereal. Along with non-perishables, there are ample donations of healthy, perishable produce and meat that has minor blemishes and is deemed unsaleable by grocers.
When Marcus Lobb, the food hub coordinator for the Alberni Valley Transition Town Society, visited the warehouse in Nanaimo last week, he came back inspired to find a way to make it happen in Port Alberni. Lobb was first introduced to the concept after attending a healthy communities conference and hearing Sinclair speak of his model.
When Sinclair joined Loaves and Fishes five years ago, he rearranged the budget by risking the elimination of $10,000 that was being spent on milk. He took that money to invest it in reclaiming food. The organization goes to grocery stores every day to pick up bins of food that would otherwise be tossed. It is sorted and stored in a large warehouse with a walk-in refrigerator. Hundreds of volunteers work in the well-run operation where anyone needing food to take home is welcome. The atmosphere is warm and there is no stigma attached.
Lobb said drivers take everything that is made available by grocery stores.
"That is what sets them apart," Lobb said.
It helps the stores by having the work done for them and has even opened the eyes of many store managers by realizing how much good food is thrown away. Loaves and Fishes is currently meeting the needs of clientele in Nanaimo, but if they can get the remaining stores on board, they would be able to provide a lot more.
Lobb has been discussing the idea with local grocery store managers, as well as service organizations that would be willing to use such a program.
"We want the stores to let us take that one for them and save them the work," he said.
Sinclair is coming to Port Alberni next week to discuss all aspects of the program and to help local volunteers launch a successful model. Anyone wanting more information is invited to attend the free talk, Food Access For All, on Wednesday, June 22 from 1-3 p.m. in the Dogwood Room of Echo Centre.
"If nothing else, I want organizations to come and learn how we can get more food to people who need it," Lobb said.
Questions can be directed to him at marcuslobbfoodhub@gmail.com.