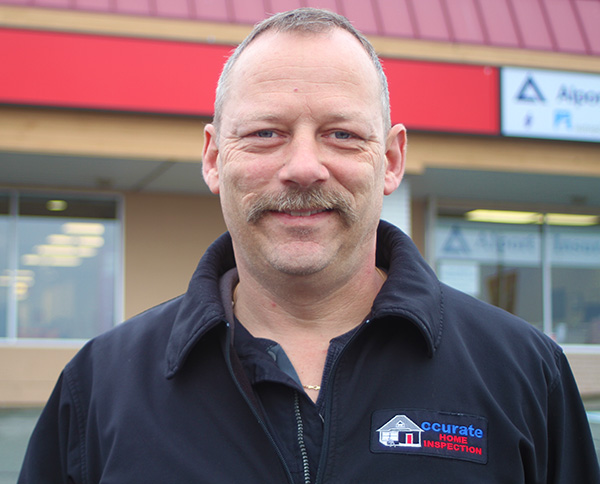 Todd Flaro hopes to give talented musical youth a chance to own the stage through a number of performances year-round.
January 15, 2016 - 8:14am
Youth who have a passion for music and the desire to improve their performance skills will soon have a new outlet. 
Todd Flaro's Alberni Teens Can Rock is about to be launched as a non profit performance school for 12 to 18-year olds. Although he does not consider himself a performer, Flaro's drive comes from his desire to help kids succeed. 
As a father of four, Flaro has spent the past 30 years as a volunteer with a youth organization. He is now taking that knowledge a step further to launch his own venture, one he hopes will lead to long-term success. 
"The basis is that there are already a lot of people who base their income or supplement their income on teaching music, so I want to take these kids to the next step up, put them in a group and take them out to perform," Flaro said. 
Students will be required to audition to become a part of the group and those chosen will be mentored by a number of experienced musicians. 
"This will largely be run by the kids themselves," Flaro said. "They will learn the music they're given and provide input on the music they want to play. They will learn different genres and learn to appreciate music." 
Flaro said the practice sessions could be filled with the sounds of anything from Buddy Holly to ACDC and John Cougar Mellencamp to Adele. Since he is only at the early stages of the opening, he will wait until after the auditions to get feedback from the youth. More than just practicing together where they are unseen and unheard, Flaro said a large part will be live performances. 
"We are going to teach them how to own a stage," he said. "It is great if you play bass, but if you stay standing still in the same place on the stage for two hours, you are not a performer. If kids are only exposed to what they click on youtube, they don't have a lot of exposure to anything else. We can let them re-own Buddy Holly if they want to." 
As a rhythm guitarist by hobby, Flaro did not learn to play until his 30s. He said starting at a young age is key to acquiring life-long skills. 
"It took me six months to learn the C chord because I couldn't get the coordination in my hands," he said. "Now I am confident with myself and I want to bring that confidence to kids. There are a lot of kids playing in their basements. What a waste of talent." 
Instead, he wants to give youth the opportunity to experience an audience. 
"When a kid gets on stage and hears the applause, tell me that kid's self-esteem didn't just go up a notch," Flaro said. "If we can build someone's self-esteem, we can build a better person and a better member of the community. Then they can go further in life." 
The auditions for intermediate and advanced musicians who play guitar, bass, piano, drums or sing are on Feb. 12, with the first clinic to take place that weekend. Flaro said there are no limits on the number accepted and he does not want to turn any talented kids away. The group's first Show Case performance will take place on Feb. 28 at the Rainbow Room. 
"This is a huge thing for kids so that's what I am focussing on now," Flaro said. "I may not have the experience, but I saw a need and have the passion and the drive to bring it forward." 
More information can be found at the Alberni Teens Can Rock Facebook page. Flaro can be reached at 250-735-0784 or accuratealberni@gmail.com.