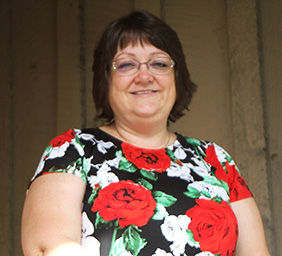 Nancy Bachmeier is enjoying her new lifestyle helping others design their perfect travel plans and destinations.
October 18, 2016 - 7:39am
Although she was born and raised in Port Alberni, Nancy Bachmeier is well-traveled and believes seeing the world is an eye-opener that she would recommend to anyone. Nancy's parents both immigrated to Canada for new opportunities, leaving their families behind in Europe. Her mother, of Dutch heritage and her father, Danish, kept strong roots with their European background.
As all of their relatives were a 10 hr. plane ride away, Nancy traveled with her parents every four years to reconnect with their loved ones over the duration of the summer holidays. 
"In between that, we took driving holidays and went to so many places… Banff, Jasper, Disneyland, Yellowstone Park and Manitoba," she said.
During the holidays, European traditions continued in their Canadian home.
"We always celebrated Christmas on Christmas Eve, and exchanged a parcel with our relatives in Europe," Nancy said.
She noted that the parcel was filled with European treasures, such as licorice candy and LEGO, which was hard to come by in Canada at the time, or not available at all. Inside the parcel sent to Europe, included various items from Canada that were not available to them.
"The parcel exchange was exciting for all of us," said Nancy.
After graduating from Alberni District Secondary School, Nancy aspired to be a stay at home Mom, but decided to merge her passion of travel and sightseeing further into her life. She attained her certification as a Travel Agent in Victoria, BC and later moved to Vancouver where she worked during Expo '86 setting up tourists into Bed and Breakfast Host Homes.
As Nancy and her husband Rob were expecting their first child, the two returned to Port Alberni. After a few months, Nancy was offered a job at one of the three travel agencies in the Alberni Valley, but felt it was too early to return to work, as they recently celebrated the arrival of their daughter. Instead, one year later, Nancy accepted a position where she worked for the next 28 years as a Travel Agent.
As their family grew from one child to four, Nancy continued to enjoy traveling with her family, and often took various trips to show their children the world. They traveled to Europe where time was spent visiting relatives, and being immersed in their culture and language, which provided a new perspective for her children to view the world through.
"It was a growing experience for them," Nancy said. "I would do it again in a heartbeat."
Recently, Nancy took her career home, where she opened her own business, Dream and Go Travel. She said she is able to give potential travelers a personalized service for which she can do all of the research for her clients, while also delving into inquires and dedicating more time to each unique travel experience. She said the response has been very positive and her clients appreciate the relaxed environment.
"I am enjoying that part the most," Nancy said.
She noted that sometimes there is too much information online to dig through which can be rather overwhelming for some travelers. For Nancy, launching her own business has been a positive move for herself and has not looked back.
"It has worked out great," she said. "I am thrilled to be on my own and have no regrets!"
Nancy's best travel tips include ensuring your passport is valid and that your name matches the one used when booking tickets. Additionally, she strongly recommends that you have medical insurance to take with you to any destination outside of B.C. 
To find her and book your next trip, whether it be to a sunny destination during the rainy winter months, or an adventure in the jungle, go to www.dreamandgotravel.com or email nancy@dreamandgotravel.com.