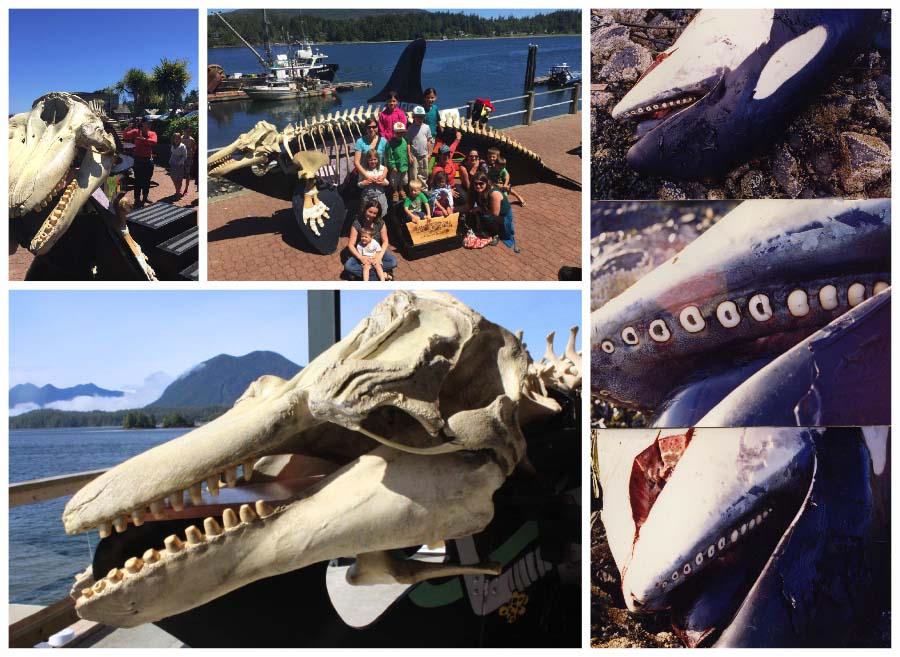 The Build A Whale travelling exhibit will be at the Alberni Aquarium and Stewardship Centre by the end of June.
As a part of the mission to provide educational opportunities for the public, the Alberni Aquarium and Stewardship Centre is bringing in a new exhibit. The Build-A-Whale is the first travelling exhibit to make a temporary home at the Centre and will be a hands-on experience for anyone wanting to see a life size replica of a skeletal whale up close.
"In 1997 a whale was found washed up off Tofino and it was in fairly good condition," said Jenny Fortin, Centre staff. "They took the meat off, cleaned the bones, and put it together as an educational tool."
So far she said it has been used to educate thousands of children. Now local kids can learn all about whales and their habitat thanks to Westcoast Aquatic's executive director, Sheena Falconer.
"Sheena was looking for opportunities to host an exhibit here and this caught her eye," Jenny said. "We have seen orcas in our harbour and they are known to be in the area, and what we showcase in the aquarium are local animals."
Those same bones from Tofino are on their way to Port Alberni and will be assembled at the end of the month by the aquarium staff and volunteers. It will be quite the undertaking, according to Jenny. The head alone is so large and heavy that it will take two people to attach to the structure. A couple of removable walls will have to be taken out to accommodate the whale.
"We're hoping there will still be room in the aquarium to walk around it," she said.
She doesn't yet know what to expect during the assembly, but they have a few experienced hands on deck from the last build of a beaver lodge made of plastic milk jugs.
"That took a couple of months but it was a huge success in the end," Jenny said. "We feel like experienced carpenters now after that."
After the test build on June 28, the whale should be ready for viewing the following day if all goes well. Depending on the process, there may be an additional opportunity for the community to help build the whale.
"We hope this exhibit brings in a lot of people and raise awareness of our fundraising efforts," Jenny said. "We need to keep fundraising in order to bring in exhibits like this."
The current fundraiser is a raffle to win a boat and saltwater fishing gear sponsored in part by Port Boat House. There are only 4,000 tickets available for $20 each and are available at the aquarium, Gone Fishin' Shop, and Port Boat House. The draw will take place on September 24.
This Saturday, along with Port Day, the aquarium is offering free admission from 11am to 2pm.
Once summer vacation hits, they will be offering summer camps for ages six through 12. Jenny is leading them, and as an experienced videographer, along with hosting crafts and activities, she will help participants create their own videos.
For more information on everything the Alberni Aquarium and Stewardship Centre has to offer, check them out on Facebook.