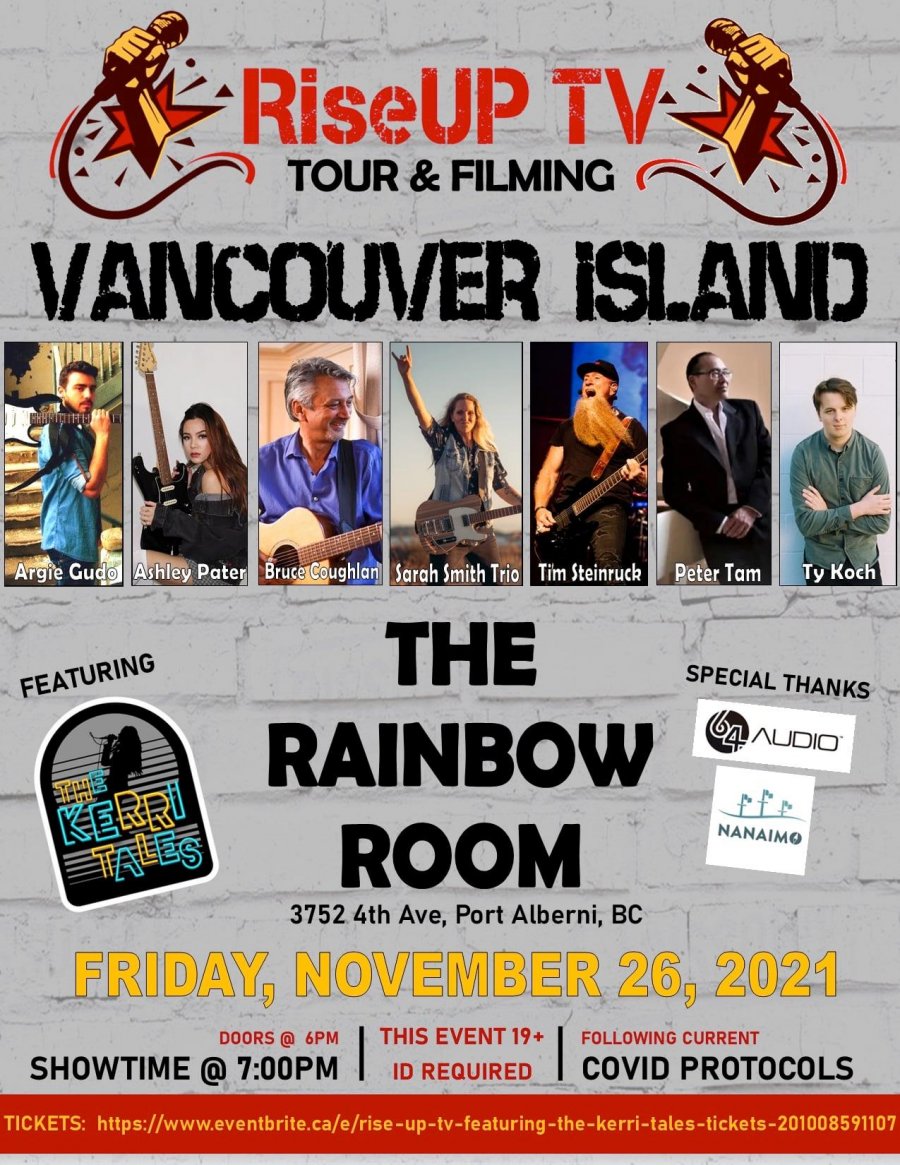 Date:
Friday, November 26, 2021 - 6:00pm
Come on out and support our Local original Band The Kerri Tales as we host the fabulous cast from Rise Up TV. Big shout out to Dave at the Rainbow Room. Dave is renovating the club and its going to be just amazing to play there.
Only 20 tickets left!
https://www.eventbrite.ca/.../rise-up-tv-featuring-the...