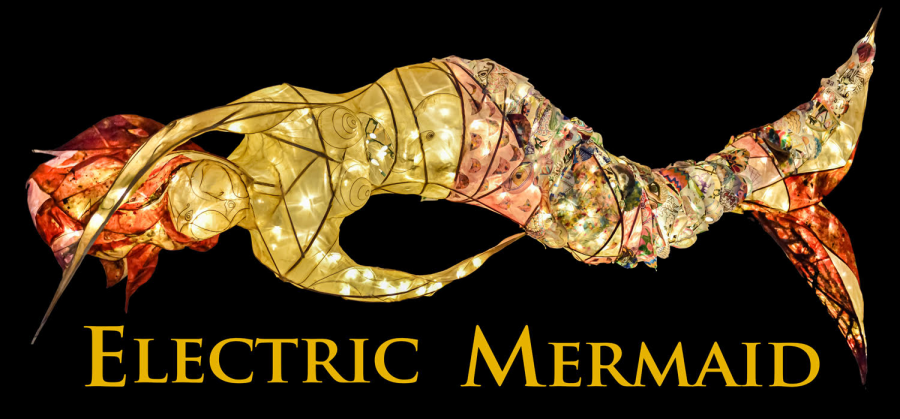 Date:
Friday, February 19, 2021 -

6:00pm

to

8:00pm
Contact:
ElectricMermaidReads@gmail.com
Electric Mermaid: Live Reads from Char's Landing
Emcee: Derek Hanebury  Moderator: Karl Korven  Artistic Director:  Jacqueline Carmichael  
Photographer: Micah Gardener  ZOOM Producer: Charlene Patterson
Spoken Word Open Mic via ZOOM, 3rd Friday of each month, virtual doors open 5:30pm Pacific Time
Port Alberni venue Char's Landing now plays host to the Zoomed Electric Mermaid
"Since being on Zoom allows us to pull in an audience from anywhere in the world, we've been very fortunate to hear from a wider diversity of regions—the island, the mainland and internationally as well.  going global!"     http://www.charslanding.com
FEBRUARY 19TH FEATURES   Sylvia McNicoll  Burlinton, Ontario.15min           Sharon McInnes Cumberland,
Sylvia McNicoll is the recent winner of the Hamilton Fiction Award for Body Swap. She has also won Burlington's Literary Artist of the year in 2011 as well two children's choice awards and many nominations such as The Arthur Ellis Award for YA Crime Writing. With over 35 books to her name, she's spoken at the Seoul International Book Fair as well as book-toured Colombia where her novel Revenge on the Fly/Venganza Contra Las Moscas became a bestseller
My favourite book seller is 
A Different Drummer Books,in Burlington, Ontario,  He will be happy to mail books.
905 639 0925, or by email, diffdrum@mac.com
Sharon McInnes is the author of Across a Narrow Strait (2018), a novel, and Up Close & Personal: Confessions of a Backyard Birder (2012), a compilation of her newspaper columns. She was a monthly contributor to Bird Canada for seven years. In 2012, her personal essay, Formative Years, was published in Living Artfully: Reflections from the Far West Coast (Key Publishing House.) In 2020, her first shortstory, The David and Goliath, was published in Island Writer magazine, then A Symphony of Sparrows took second prize for fiction in Askew's Word on the Lake Contest, and Various Functions of Fire took first place for fiction in the Victoria Writers Society competition. Another short story, The Neighbour was shortlisted for the FBCW BC & Yukon Short Fiction Contest, then won second prize for fiction in the Melody Richardson Memorial Contest. Sharon lives in Cumberland, where she's writing more stories and working on a memoir about the time she spent looking after her mom, who had dementia and died in June 2020.
to order her book  go to
https://www.amazon.ca/Across-Narrow-Strait-Sharon-McInnes/dp/0986745316/ref=sr_1_1?dchild=1&keywords=Across+a+Narrow+Strait&qid=1610766070&s=books&sr=1-1
ONLINE: Electric Mermaid: Live Reads via ZOOM !  Click this automatic ZOOM link below:
https://zoom.us/j/93236999892?pwd=N2FLZkxGMUhyTk5ySGVOenhuZFcxdz09
see https://charslanding.com/ OR  https://alberni.ca/events/17693 for more ZOOM options.
We encourage our guests to ZOOM in early and keep video on to enjoy the virtual social gathering.
Please engage the CHAT window for comments to the artists or to ask Karl to be added to the open mic list.
DONATIONS to help Char's Landing support the live arts are gratefully accepted with our thanks.
Bank online to eTransfer@charslanding.com please include the event date and your email address
PayPal to https://www.paypal.me/CharsLanding please include the event date and your email address
OR call 250-730-1636 to charge by phone.
OR stop by Char's Landing to pay by cash/cheque/interac
PRE-REGISTER and sign up for a 5-minute spot at the open mic at ElectricMermaidReads@gmail.com
FACEBOOK GROUP: https://www.facebook.com/groups/777940299452077
FACEBOOK PAGE: https://www.facebook.com/electricmermaidlivereads
SUBSCRIBE to Char's YouTube video list to see past events https://www.youtube.com/user/CharsLanding/videos
Febuary  19th  OPEN MIC READERS
READER 01 Victoria Roscoe-Roumanis   
READER 02 JOY SHELDON
READER 03 
READER 04
READER 05   
READER 06 
READER 07
READER 08 
READER 09 
READER 10
READER 11 
READER 12  
READER 13
READER 14 
READER 15 
READER 00  Derek Hanebury
For a full ZOOM Chat record, please email electricmermaidreads@gmail.com
UPCOMING FEATURES:  2021
February 19th Sylvia McNicoll  Burlinton, Ontario.15min           Sharon McInnes Cumberland,
February 19th event details => https://alberni.ca/events/35578
March 19th Features TBA
March 19th event details => https://alberni.ca/events/35579
April 16th Features TBA
April 16th event details => https://alberni.ca/events/35580
May 21st Features TBA
May 21st event details => https://alberni.ca/events/35581
June 18th Features TBA
June 18th event details => https://alberni.ca/events/35582
PAST FEATURES: 2020 - 2021
January  15th Theresa Shea (Edmonton)  15+q&a        OLD BONES & BATTERED BOOKENDS edited by Ian Cognito Pat Smekal 40+q&a
http://www.albernivalleynews.com/entertainment/newest-guernica-prize-winner-to-read-at-virtual-port-alberni-event/
January 15th event details => https://alberni.ca/events/35551
December 18th Craig Copland ( Vernon BC ) 15  Marjorie Simmins ( Nova Scotia )20
https://www.albernivalleynews.com/entertainment/port-albernis-electric-mermaid-takes-a-journey/
December 18th event details => https://alberni.ca/events/35548
November 20th  Bruce Hornidge ( Alberni  Valley )    Janet V. Miller   (Comox Valley)
https://www.albernivalleynews.com/entertainment/new-literary-event-makes-virtual-debut-in-port-alberni/
November 20th event details => https://alberni.ca/events/35525