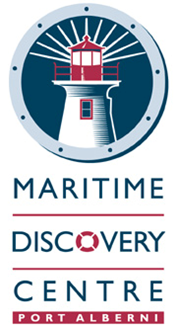 Date:
Tuesday, September 29, 2020 - 7:30am
Other Venue Details:
Maritime Discovery Centre: Gallery
                                                                   Port Alberni Maritime Heritage Society
                                                                                     will hold its
                                                                   2020 ANNUAL GENERAL MEETING
                                                                             September 29,  2020
                                                                                      at 7 p.m.
                                                                                     via Zoom
                                                                due to current health and safety protocols
                                       The Agenda,  Financial Statements, and Minutes of the 2019 AGM are attached.
                                                                A zoom invitation will be forwarded later.
                                                            The public may attend the meeting, but only
                                                            PAMHS members in good standing may vote.
                                              Members may send nominations for the 2020-2021 Board of Directors
                                                          by email to   Ken Watson at ken-watson@shaw.ca 
                                                           Deadline for nominations is September 28, 2020.