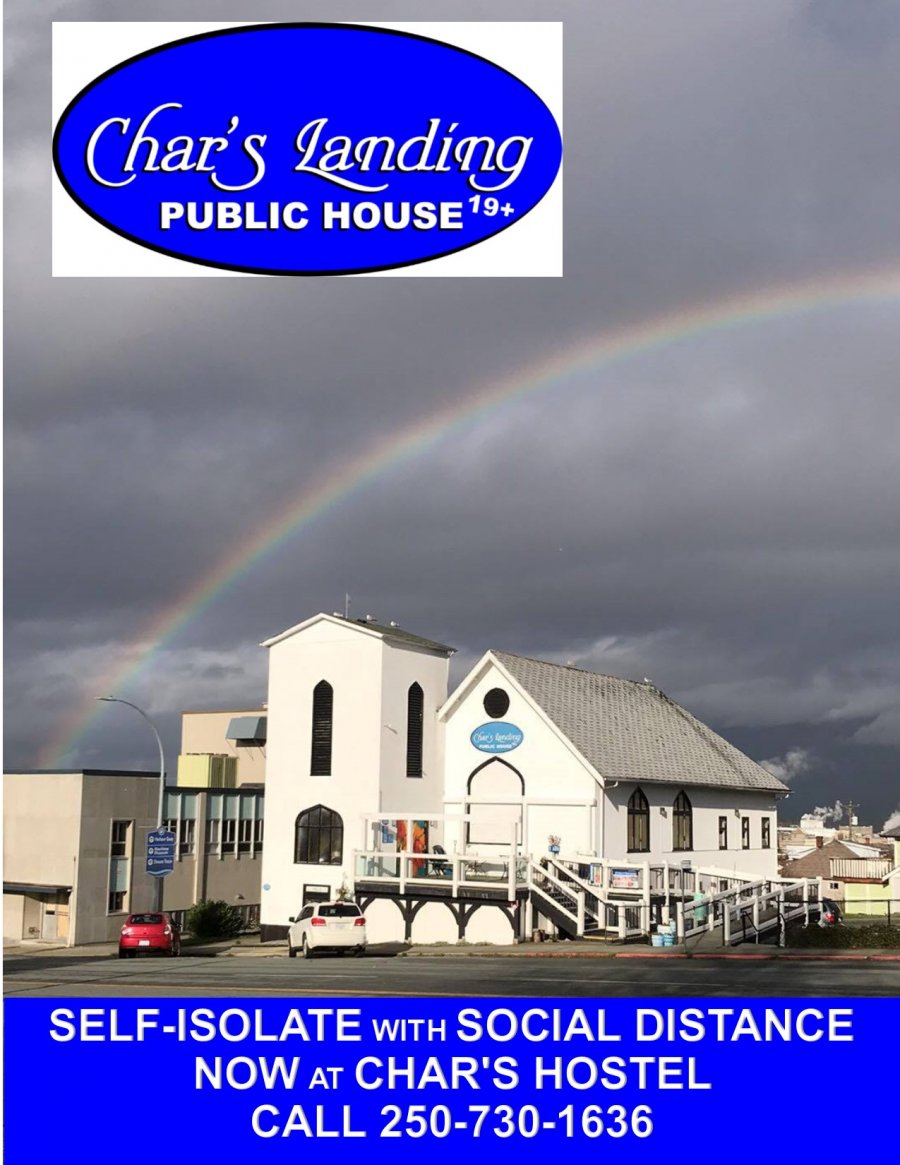 Contact:
guesthouse@charslanding.com 250-730-1636
Calling all Vancouver Island explorers !  Char's Landing Hostel is open and affordable.
*NEW* CAMP-IN => 1800 sqft of floor space to lay out your sleeping bag.  2 washrooms with 4 toilets, 2 urinals, 3 sinks and plenty of hot water.
HOSTEL => 3 bedrooms, each sleep up to 4, each with full private bathroom, shared kitchen/laundry, towels & linens included.
GUESTHOUSE2.0 => 1000 sq feet open concept private apartment sleeps 6 or more, full kitchen/laundry., towels & linens included.
Free high speed WiFi.  Free parking.  Self check-in with keypad code door entry.
Call 250-730-1636 now and we will find a rate that fits your budget.
We accept all types of payments. 
Cash   Cheque   eTransfer to eTransfer@charslanding.com   PayPal https://www.paypal.me/CharsLanding  Credit Cards etc.
Please include booking date and email address.
Sending a virtual hug out to Club Char !  Stay well.