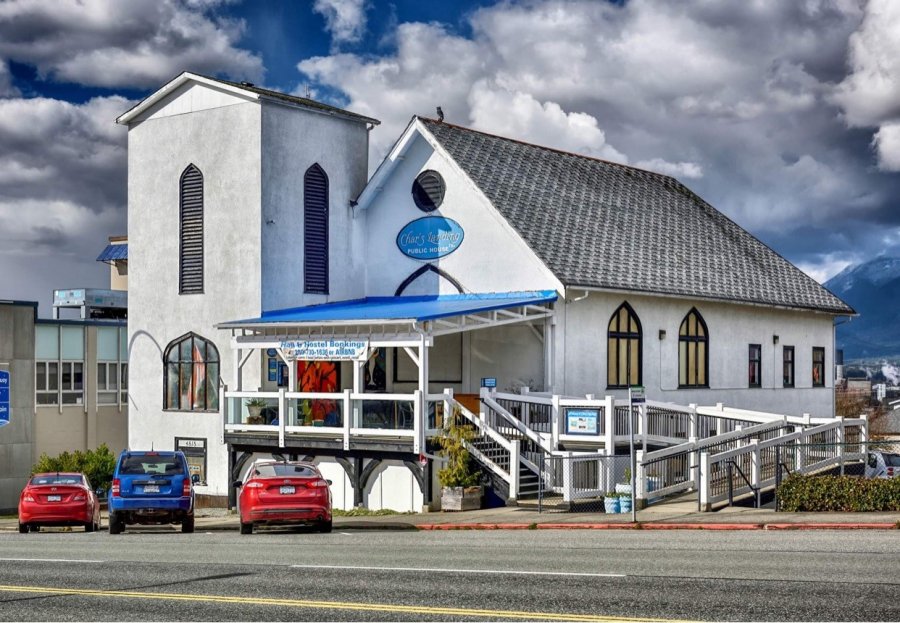 Contact:
stay@charslanding.com 250-730-1636
We offer private bedrooms OR budget shared spaces.  MASKS recommended.                 REV2 July1st 2021
HOSTEL => 3 private bedrooms, each sleep up to 4, each with full private bathroom, shared kitchen/laundry, towels & linens included.
CAMP-IN => 1800sqft hall upstairs to Hostel, 6 single mattresses spaced out on the floor, lots of toilets/sinks/hotwater but no shower no kitchen.  towels & linens extra.
GUESTHOUSE2.0 => 1000 sq feet open concept private apartment sleeps 6 or more, full kitchen/laundry, towels & linens included.
Free high speed WiFi.  Free parking.  Self check-in with keypad code door entry.
Call 250-730-1636 now and we will find a rate that fits your budget.
We accept all types of payments. 
Cash   Cheque   eTransfer to stay@charslanding.com   PayPal https://www.paypal.me/CharsLanding  Credit Cards etc.
Please include booking date and email address.  Stay well.
Charlene Patterson dba Char's Landing, ZOOM Producer
We gratefully acknowledge Creative BC and the Province of British Columbia @creativebcs and #amplifybc
Cover Photo courtesy of Micah Gardener Photography March2021