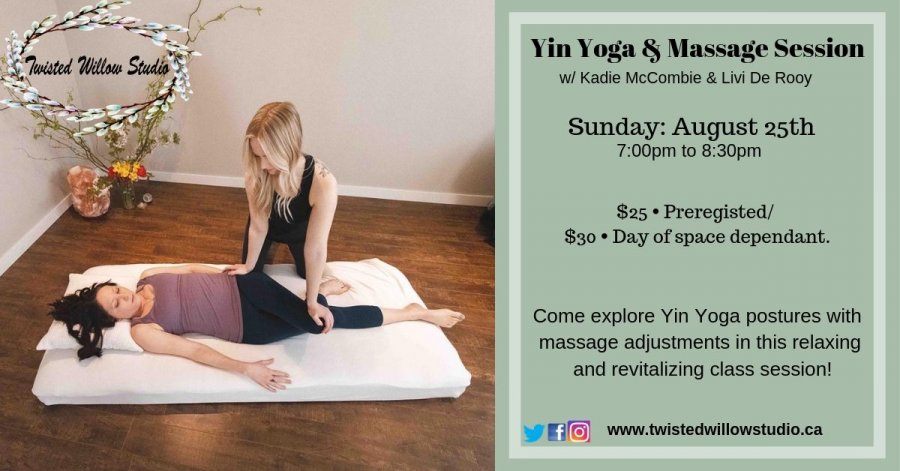 Date:
Sunday, August 25, 2019 -
Contact:
(778)421-3535: www.twistedwillowstudio.ca : info@twistedwillowstudio.ca
Yin Yoga and Massage Session
Yin Yoga and Massage Sessionw/ Kadie McCombie & Livi De RooyThe Yin style of yoga practice is designed to stretch the connective tissue around the joints (mainly the knees, pelvis, sacrum, and spine). A passive practice, Yin Yoga involves variations of seated and supine poses typically held for 3 to 5 minutes, accessing deeper layers of fascia.
All levels welcome to come explore Yin Yoga postures with massage adjustments in this relaxing and revitalizing class session!
$25 Preregistration
$30 Day of - space permitting