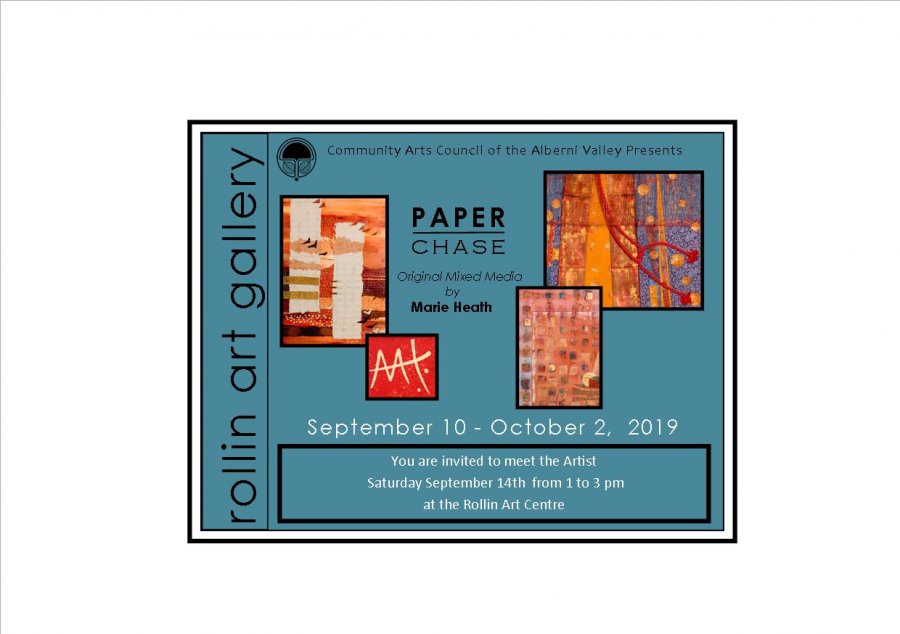 Date:
Saturday, September 14, 2019 -
Marie Heath - Mixed Medium, Abstracts, Figures, Portraits
Art making was an interest from a young age but it was not until I took a class in watercolour in mid life that I really took art making seriously. Once I discovered the joys of colour there was no turning back.
After several years practicing watercolour, quite by accident, I discovered that I could use an unresolved watercolour project as a starting point for mixed media work. I started to collect bits and pieces of everyday objects such as paper and plastic and discarded jewelry. I see great possibilities in the overlooked objects that surround us in our daily lives and hope to inspire others to see the potential as well.
I also have a keen interest in rendering the human form and use these works in my art making practice as well. I find mixed media to be soul satisfying and most addictive in nature. I hope to continually find new ways to use nature's and man made objects in making my art. There are many layers to discover in my works and careful examination will reveal little surprises….please enjoy!