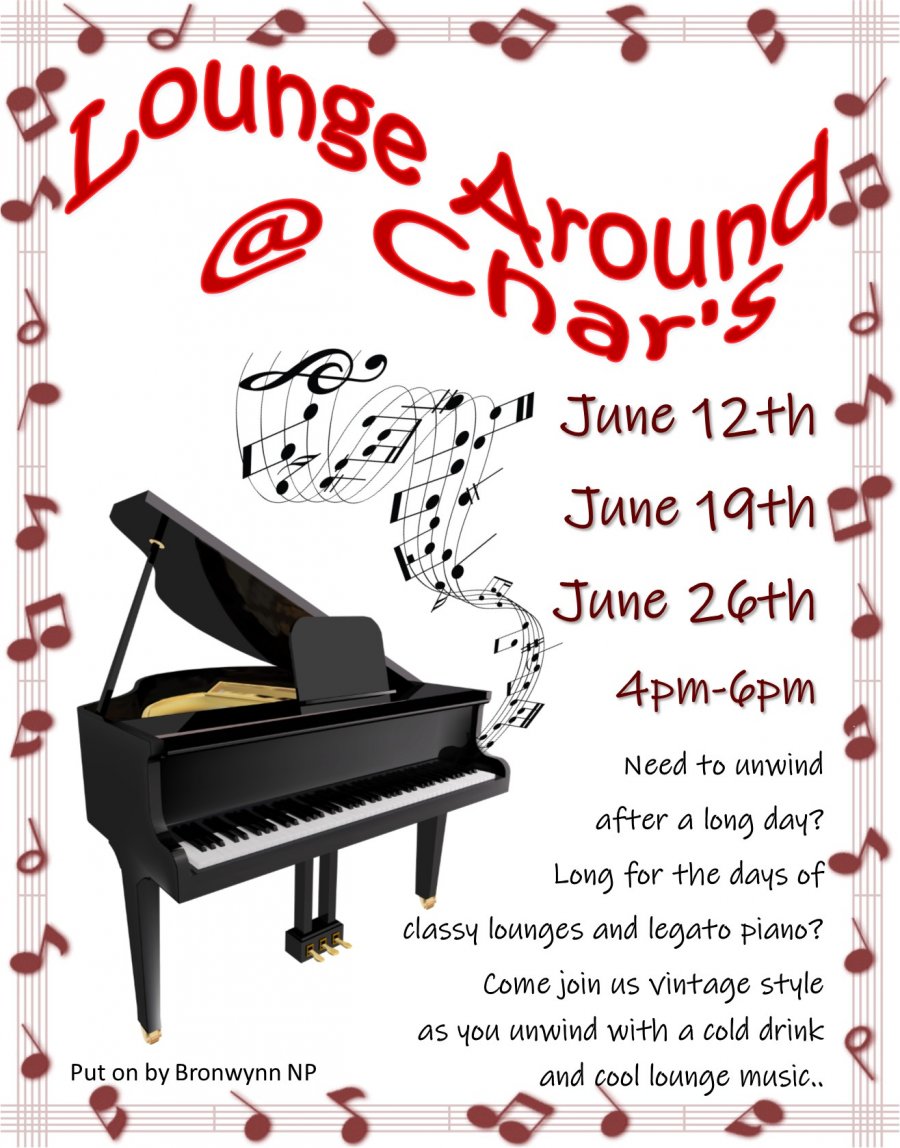 Date:
Wednesday, June 26, 2019 -
Contact:
info@charslanding.com 778-421-2427
Wednesdays, 4-6pm, Lounge Around @ Char's hosted by Bronwynn NP
Need to unwind after a long day?  Long for the days of classy lounges and legato piano ?  Come join us vintage style as you unwind with a cold drink and cool lounge music.
Char's Lounge is open for Club Char Socials every Wednesday from 4 to 6pm.  no cover.