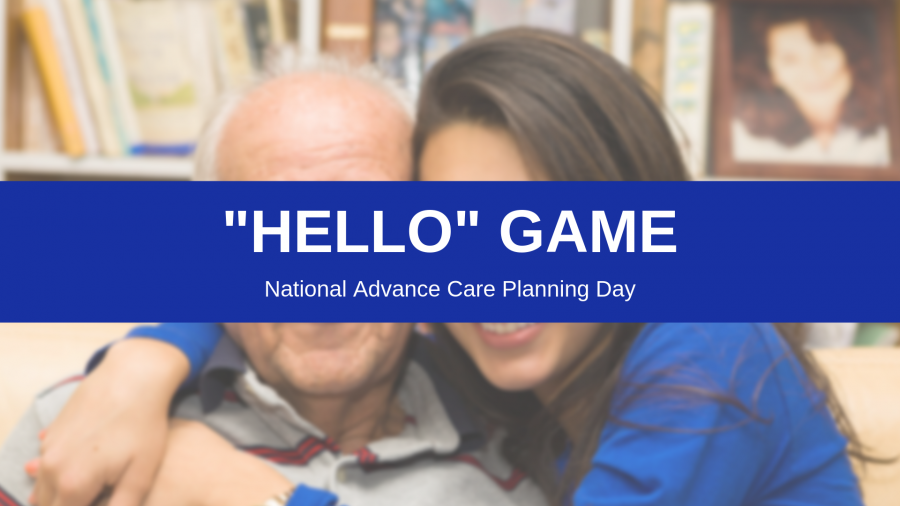 Date:
Tuesday, April 16, 2019 -
Other Venue Details:
Alberni Valley Hospice Society Office - 3088 3rd Avenue
Contact:
Alberni Valley Hospice Society: 250-723-4478
April 16 is national Advance Care Planning Day -- #HowWellDoYouKnowMe?  #ACPDay2019.
Make your health-care wishes known to your family and health-care providers before it's too late. This will help ensure your wishes are known and respected.
A "Hello" conversation game is planned April 16 from 1-3pm to get you started having this important conversation.
Hospice Office (3088 3rd Ave).
Contact 250-723-4478 to register.