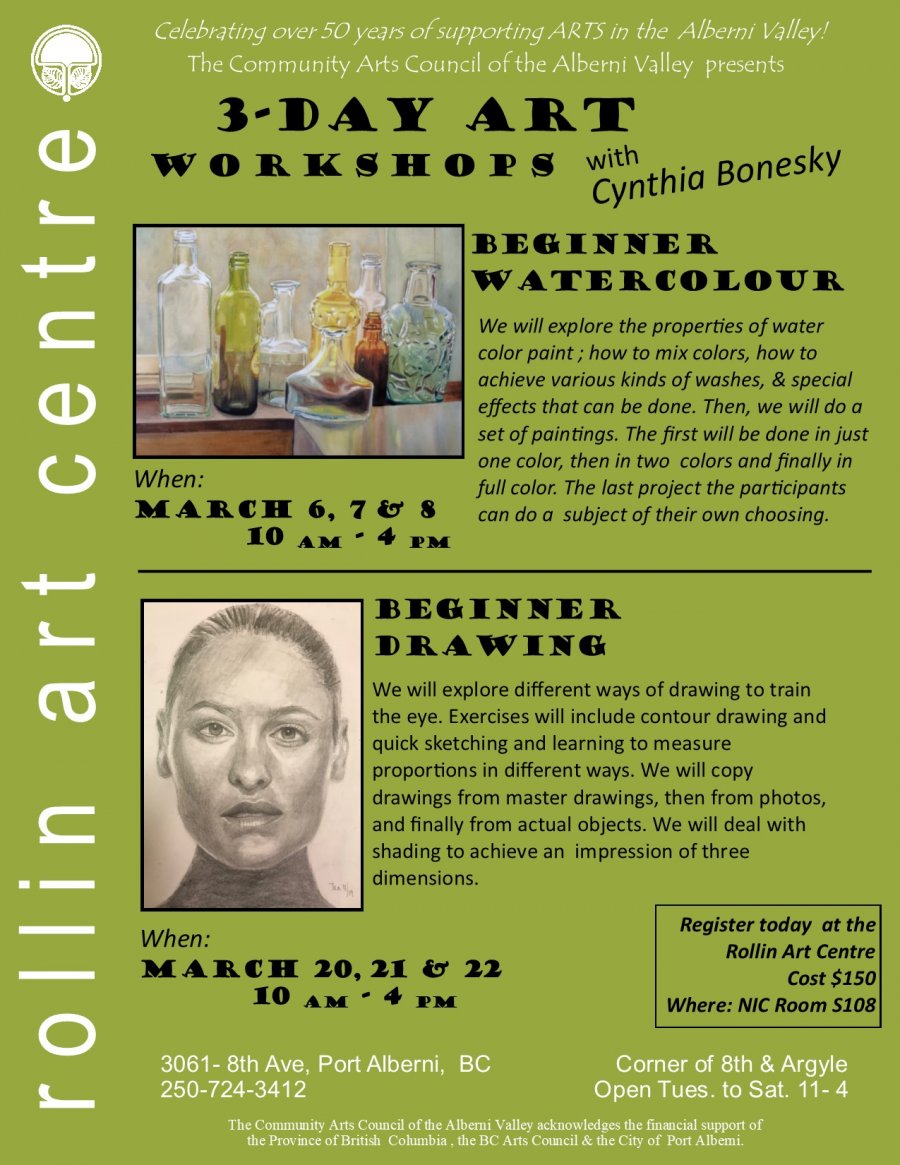 Date:
Wednesday, March 20, 2019 - 10:00am
to
Friday, March 22, 2019 - 4:00am
We will explore different ways of drawing to train the eye. Exercises will include contour drawing and quick sketching and learning to measure
proportions in different ways. We will copy
drawings from master drawings, then from photos, and finally from actual objects. We will deal with shading to achieve an  impression of three
dimensions.